The scope of possibilities that the internet affords new small business owners as well as established small business owners has never—nor will ever—be replicated. However, along with the vast possibliities, you face a high level of competition to make your business visible online. This competition extends well beyond your locale as you compete against brands from across the country for visibility.
For your company's website and associated social media channels to be as achieve a good page rank in the search engine results, we recommend the following four tips to increase your opportunities for success and growth.
1 – Strengthen Your Marketing Strategies
First and foremost, identify your business goals. Then, take the time to put together a cohesive advertising and marketing strategy to achieve one or two key brand goals. As you develop your marketing strategy, do not shrink back from ambitions goals. Yet, keep your goals within the range of what is attainable. Small successes   along the way lead to long term gains.
To get you started, here a few simple tips to include as elements in your strategy. These elements work together to improve your online company's marketing strategies:
Determine a set budget for each marketing and advertising strategy
Utilize innovative apps and software programs to save you time
Define your key roles of each employee to carry out the strategy
Maximize your reach on social media through paid advertising campaigns
2 – Optimize Your SEO. Watch Your Metrics. 
Next, boost your brands' visibility online through Search Engine Optimization (SEO) and monitor the SEO metrics. SEO efforts are a necessary factor for your website to achieve a good page rank. These efforts take time to show results in your SEO metrics, but are well worth the effort if you create web pages that are well written, well designed, and technically sound. The higher your web page appears on the search engine results pages, the more likely a potential customer or client will discover the products and services you provide.
In addition, another important SEO (search engine optimization) tactic worthy of your attention is to develop quality backlinks to your company's website. One way to ensure an ever-growing number of backlinks is to deliver content marketing as one of your marketing strategies. This practice increases the likelihood of users returning to your website frequently, resulting in more time on your site and a an increased domain authority.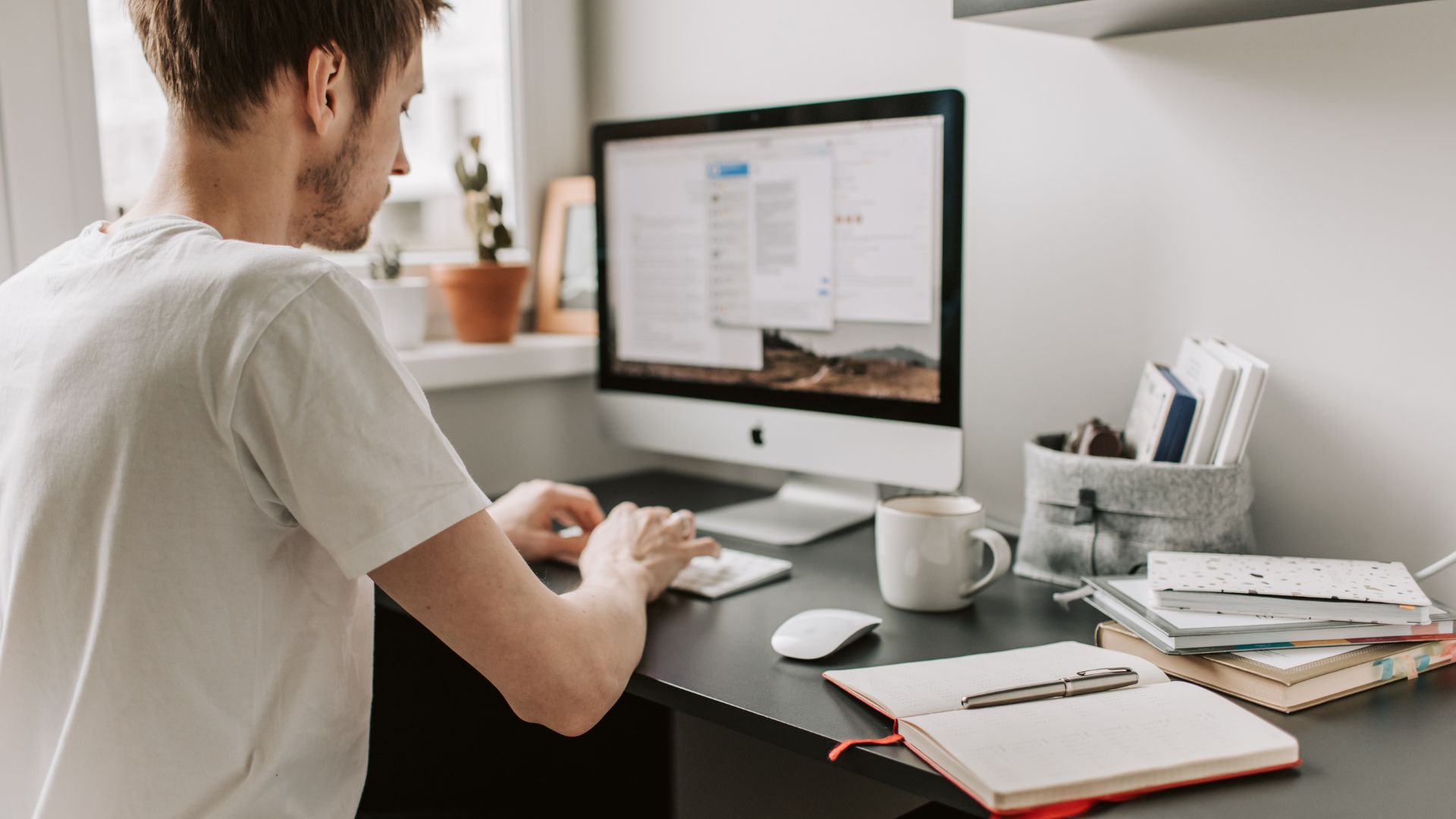 3 – Automatically Arrange Regular New Content Uploads 
Regardless of the size of your small business, regular content updates that provide answers for your potential customers is advantageous. When Google returns search results, Google's desire is to provide their searchers with content that is helpful. Therefore, if you invest in publishing fresh content for your site regularly, Google will find your site fits their business goals.
As a reminder, with all of this discussion about online visibility, it goes without saying that you need a good internet provider that delivers reliable service. Choose your internet provider wisely and stay informed of key phrases that will help you understand their services. It helps to familiarize yourself with techy terms such as latency, ping, and jitter when choosing an internet provider.
Now, back to the other marketing tips to help with your online visibility. In regards to social media, just as with your content updates on your website, we recommend that you post fresh content regularly. You may outsource this time-consuming step to an agency, or manage the social media channels for your business yourself. If you choose the latter, invest in social media applications such as Hootsuite. With Hootsuite you schedule social posts and upload content to keep your customers and clients engaged. Regular posting plus engagement builds brand loyalty.
4 – Hone and Develop Your Company Voice
Finally, as part of your marketing strategy, ensure that your business has a well-defined brand voice. Not sure what that is? Brand voice is defined as the distinct personality your brand takes on in all communications. Brand voice serves to portray your business in a certain way to your customers. As a defining characteristic of your marketing strategy, it allows you to connect with a specific audience that wants or needs what your company has to offer.
Connection to your audience and engagement is at the heart of an online company's success. Even if you are positive of your products' or services' superiority over the output of your industry rivals, you will struggle if you fail to engage with new and potential customers alike.
To cultivate a loyal customer base and, furthermore, to entice new customers to your business, make sure your unique selling point clearly emphasizes your brand's voice.