When your business specializes in manual labor related services, like construction, you may believe that much of the conversation around digital marketing does not apply to you. However, you may be pleased to learn that there are areas of online marketing that can prove to be beneficial to your business. Like other businesses, your labor services need consistent branding offline as well and online. And, establishing a digital footprint will increase your audience awareness and translate into more customers.
To guide you in ways to utilize digital technologies, we recommend using some of the tools available online. Using every tool at your disposal can help your business reach its full potential, regardless of whether you initially think a tool applies to you.
Marketing Tools for Manual Labor Businesses
Social Media
First, we recommend that you take advantage of the digital marketing tools available online. For example, you're likely already using social media. However, you may not be utilizing your social media pages with consistent posting and engagement. It's true that social media is a handy tool for businesses. It is a free platform that connects you with a range of audiences. From existing customers to potential customers, you can create messages that connect with the right groups in your social media platforms. Often overlooked, is the use of social medial to reach your local audience and drive them to your website. Your social media pages provide additional links to your website. Social links to your site connect promotional offers in greater detail than can be shared on a social media post. 
Search Engine Optimization (SEO)
In contrast to social media, you may not be utilizing all the benefits that come from search engine optimization (SEO). SEO can be complicated. It requires both time and talent to optimize the pages of your website in order to get organic traffic from search engines. At the same time, SEO is a powerful digital tool that your construction business should take advantage of. If you are trying to reach a local audience or a larger audience, there are some SEO tactics you should employ.
SEO is a slower process that social media marketing, but SEO helps your website rise above your competition on the search engines. So think of the benefit of SEO this way. Your business has many competitors. When a potential customer goes online to search for a construction company,  the customer chooses one brand over another based on where they are listed in the search results page. SEO helps your company climb higher on the search results page. Tools like SEO enable one company to gain that edge in visibility over another company.
Finding the Right Professionals
While you may like the idea of being able to do everything yourself, that won't often work out how you want. That's okay. You are the professionals in your field. However, when you need help with other aspects – bringing the pros with the know-how and experience to round out the edges can often be the best call.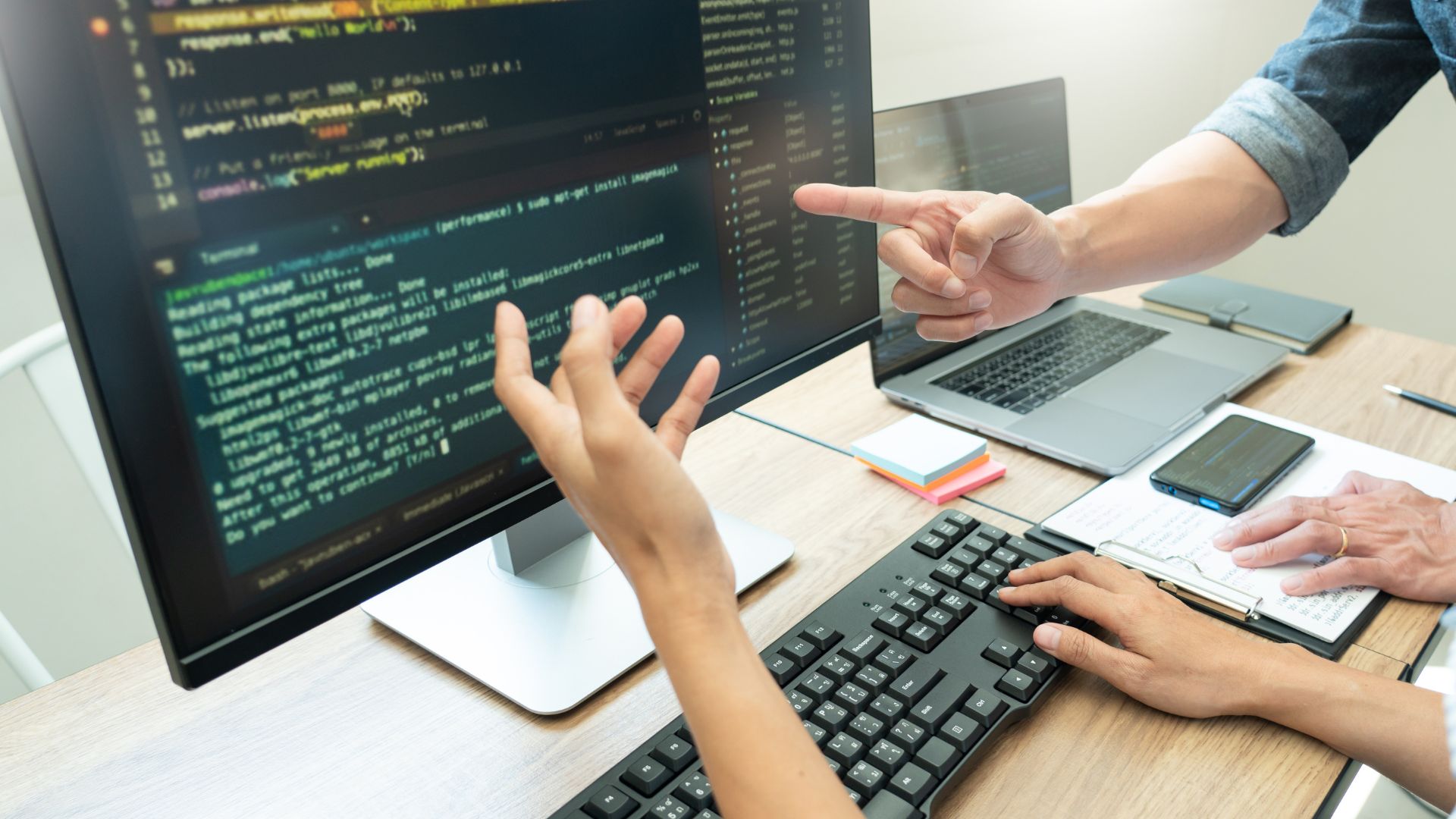 Marketing and Web Development Pros
You want your brand to be impeccable. To achieve this goal, you must instill quality in every aspect of your service. From customer service, to sales, and from accounting to marketing, your service must consistently be top notch. Another example is your website. A digital destination that isn't visually appealing or intuitive can deter customers from wanting to know more about it, which can be rectified with the right professionals. Still, you must also know why certain things are effective, and others aren't.
Financial Pros
Looking internally, however, can draw your attention to issues like finance. Now, finance in business is something that requires a knowledgeable mind, even when speaking broadly. While it might be something that you're thinking of handling yourself, this isn't an area in which you want to find yourself making mistakes, and that means looking to accountants for help. However, construction finances is a specialized field in and of itself, so knowing suitable professionals like those at New Lyfe Accounting can make all the difference between understanding your financial situation as thoroughly as possible and the alternative.
Don't Overlook Audience Options – Customer Features and Service
While you might feel as though you only need what you currently have to do your job effectively, it's also worth considering how you can improve the service you provide for the sake of the customer. After all, if the customer feels they can experience a more favorable transaction with one of your competitors, that might be what convinces them to switch. Operating online often means offering conveniences – such as how specific venues and businesses might provide an option to book online instead of through phone or email.
Once again, overhauling your website to offer your customers more features and customization likely requires technically-minded professionals. Even if it means you must become more acquainted with how that works, it's a leap that can become enormously beneficial. This means you have to hire some people ready to deal with these new aspects of your website, as otherwise, you may not find your current team able to handle the additional load.
Digital Security Options
Lastly, as you look at the digital tools you may need to operate professionally, online security deserves some consideration. As you deal with customers' confidential information – both in terms of your business documentation and the sensitive data you're handling from customers. You want to ensure your data and documentation is as protected as possible. The protection extends from accidents to malicious attacks. To that end, seeking out software and digital professionals who can bolster your defenses and inform you of any breaches, is a must. Along those lines, cloud technology is worth considering.
In conclusion, developing an online presence of a secure professional website that is optimized for good search engine results will serve your construction company well. In addition, maintain a robust social media presence that links back to your website and attracts new audiences. The time you invest to learning more about the ways to enhance your online presence will serve your business well and help you be more successful overall.