In recent years there has been a dramatic shift in working patterns for millions of staff worldwide. The first main indication of this change happened out of necessity rather than choice, as the Covid-19 pandemic in 2020 forced businesses to adapt quickly to movement restrictions placed upon populations by governments. 
To slow the spread of the virus and to protect essential healthcare facilities from being overburdened, millions needed to stay home. Businesses reacted to this by allowing remote work for their staff members. Many companies had to learn how to set up remote workers. Others learned some of the problematic things about team members working outside the office. Cloud-based applications, video conferencing software, and remote access were crucial in this transition. 
Today in 2023, millions of workers enjoy remote or hybrid working models. This article discusses ways businesses support the long-term move to remote working models while ensuring business continuity and productivity remain high. 
Use internet-based telephony systems
.
One of the critical challenges to remote working is older office-based telephone systems. Designed to be used by staff in one physical workspace, these systems use a network of copper wire to make and receive calls. This hard-wired device is challenging to upgrade to support remote working.
However, to make the transition effortless, switch to session internet protocol (SIP) telephony systems. Many people ask: "What is SIP trunking?" as the terminology is unknown. SIP trunking uses internet-based connections rather than physical networks to make and receive calls. 
These internet-based networks are easily modified to re-route calls to employees' phones and support text and video chat. With Internet-based technologies, remote staff remain in contact with other staff and broader stakeholders.
Eliminate silo working risks
.
One of the critical threats that remote working poses is the risk of creating a culture of silo working. This is where individuals are reluctant to share information with the broader team or need to be made aware of the progress made by other staff on a project, which leads to the duplication of work. 
In short, silo working damages an organization's productivity and create a toxic working culture. Thankfully, technology minimizes these risks in a remote workforce. 
By using a mix of project management software, team communication apps, and video conferring platforms, enable progress in specific tasks and communicate more effectively. Click here for examples of task management apps that ensure coordinated working from team member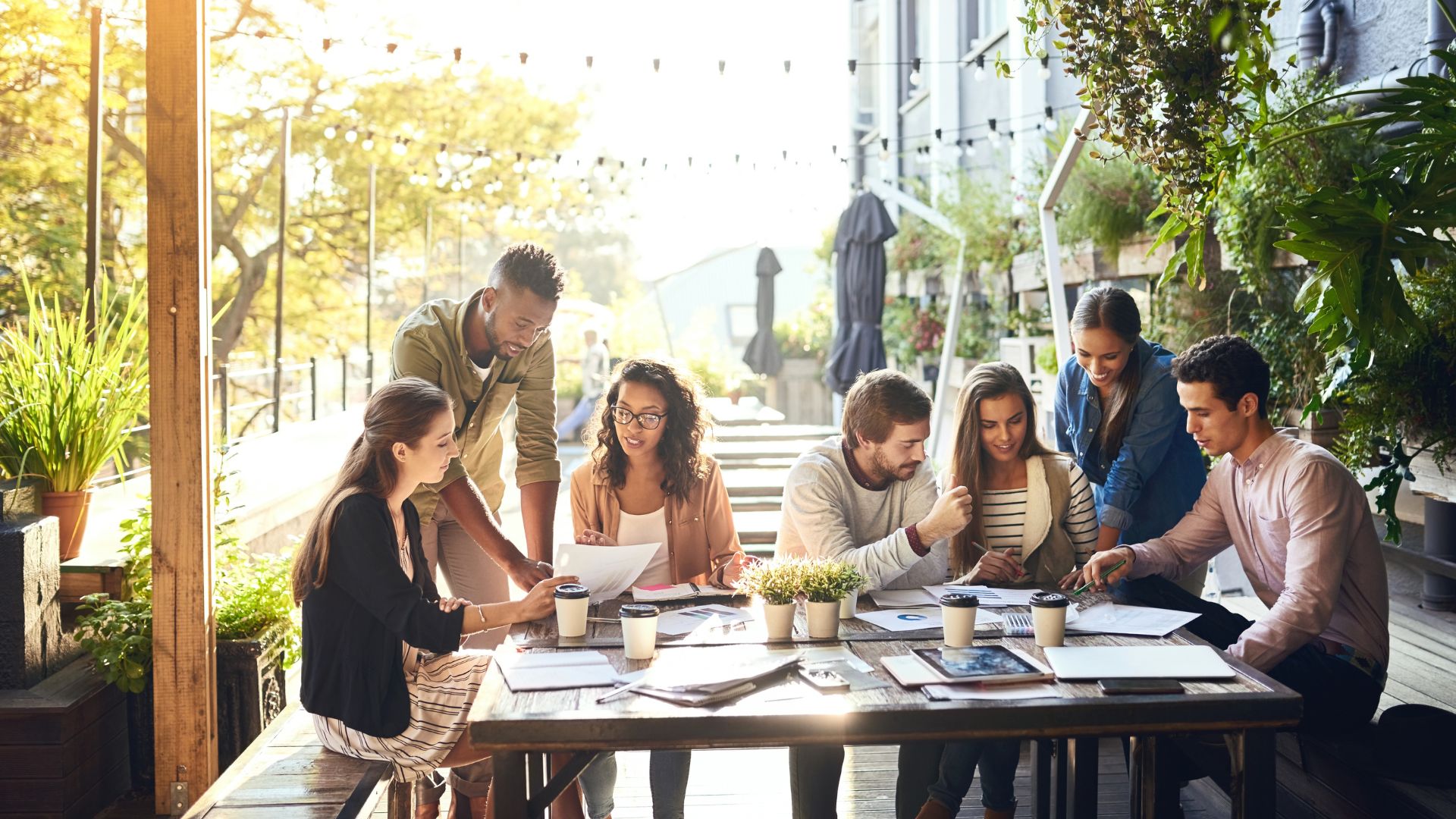 Hold occasional team activities in a shared location
While remote working is highly effective in most instances, and is, in fact, even favored by many staff members, there are still benefits from having occasional team-building meetings in a shared physical location.
Team building can be hard to cultivate and improve without in-person contact between staff members. It is a good business practice to hold a staff "away day" twice a year where people can communicate directly with each other and improve their working relationships.
These events should contain fun team-building activities encouraging collaboration, problem-solving, and discussion.