Custom Web Design & Development
When it comes to a business's web design and development, the idea to keep in the forefront of your planning is that  the site will serve as the primary hub of your web presence. Your site is the best way for customers to find you. It is especially important to potential customers who don't already know you exist. As the hub of your efforts, your website serves the purpose of connecting all your digital efforts. Keep in mind, your site establishes a handy, central place to feature all of your vital company information. Your site connects your brand storytelling, your social media, and anything else you want people to see. Having a Facebook, LinkedIn, or Instagram company page is proactive, and beneficial to your website's SEO. However, social media does not stand in for all the roles an effective website can play.
Website Design & Development: Getting Found
Google searches have replaced phone books, and your website is your listing. Google provides your business with a baseline legitimacy the same way print ads used to years ago. Therefore, when you integrate social media with your website, the overall user experience (UX) extends your brand in a way that a social platform alone is unable to. In fact, Google places value on those social media links that drive customers back to your website. Hence, your website is your hub, your home base.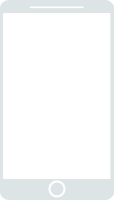 Website design and development trends constantly evolve. As we know, mobile devices are in everybody's pocket, even our own, if not in their hand. Consequently, the web design industry has become much more focused on the mobile market. What this means for websites is that individual pages often contain more information so as to reduce the need to load multiple pages. In addition, it means that navigation bars are optimized for both the finger and the mouse. That's why you see the three lines or the three dots to represent a navigation menu on a mobile website. "Flat designs" have been in vogue in recent years, as they emphasize the scroll-able rather than the click-able. While the functionality is not greatly changed, it has been optimized for a multitude of devices. Most websites created more than five years ago simply weren't built to be primarily viewed on a mobile device
The mobile state-of-mind is all about convenience. There are other benefits of going mobile-friendly and you can read about them elsewhere on our site. This is where website development is headed, and Jemully Media is adept at creating customized, responsive websites. The term "responsive" refers to a website's ability to seamlessly adjust its content to fit whatever size screen it appears on.
Imagery and interactivity breathe life into your site and differentiate it from sites that don't strike the appropriate balance. Storytelling is accomplished through informative and enducational content. Pairing great content marketing with compelling imagery gives you the best way to show your target audience who you are.
Our Website Design & Development Team Can Help
Jemully Media has a proven record of success in helping businesses of all sizes and budgets. Our website design and development team can help you establish a web presence tailored to your goals and vision. We may be the experts, but this is a collaborative process, and we will work with you to ensure you are happy with the end product. In summary, whether yours is a small business with a limited budget, or a well-established company, your website can, and should be, scaled-up over time as your business grows. We can work with all budgets, and we offer a a variety of options for your convenience.