10 Essential Professional Services to Outsource for Small Business Success
Are you an entrepreneur? Congratulations. You are among the 16.5% of the U.S. population that is an entrepreneur. As a person who values being self-made, we recommend that you apply your strengths where you will make the biggest difference in your business. Then, outsource the other areas of your business to those who can help you balance the work load. As you know, starting a small business requires entrepreneurs to juggle numerous tasks simultaneously. However, trying to handle every aspect of the business on your own can quickly become overwhelming and hinder growth. If you are wise, outsourcing certain professional services allows you to focus on core competencies and strategic decision-making. In this article, we will explore ten essential professional services that entrepreneurs should consider outsourcing to streamline operations and maximize their chances of success.
1 – Accounting and Bookkeeping Services
First, realize the importance of maintaining accurate financial records. This is vital for every business. Starting here, consider the option to outsource accounting and bookkeeping services. A professional accurately records monetary transactions, files taxes correctly, and prepares timely financial reports. Check your local area for professionals or look at these online bookkeeping options (shown below) as  listed on NerdWallet.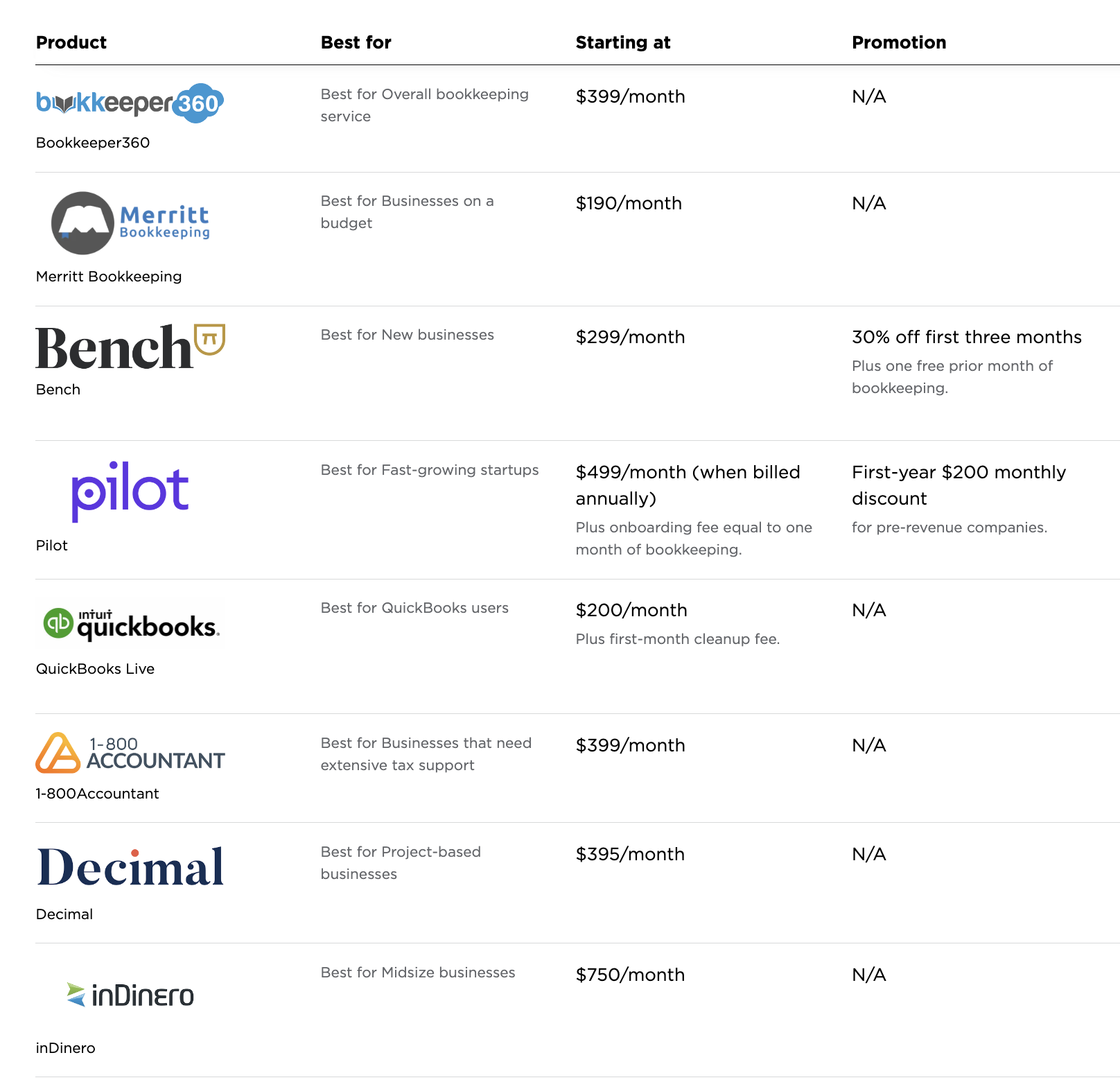 2 – Legal Services
Not only are booking and accounting important, navigating the legal aspects of running a business can also be complex. By outsourcing legal services, entrepreneurs can gain access to experienced professionals who can handle tasks such as drafting contracts, reviewing legal documents, and ensuring compliance with regulations, saving both time and potential legal headaches.
3 – Human Resources (HR) Services
To be certain, managing HR functions, such as hiring, onboarding, payroll, and benefits administration, can be time-consuming. Outsourcing HR services to a specialized firm allows entrepreneurs to tap into their expertise while ensuring that HR processes are handled efficiently and in compliance with employment laws. If you need a list, Forbes Advisor has a list of outsourced HR services that they have ranked. Check out their detailed descriptions of each company on their list. Here is their list:
7 Best HR Outsourcing Services of 2023
4 – IT Support and Services
In today's digital age, having a reliable IT infrastructure is crucial. Outsourcing IT support and services to a professional provider ensures that technical issues are addressed promptly, data is securely managed, and software and hardware are maintained effectively.
5 – Digital Marketing
Establishing a strong online presence is essential for small business' success. Outsourcing digital marketing services, including search engine optimization (SEO), social media management, content creation, and online advertising, allows entrepreneurs to leverage the expertise of professionals who can drive targeted traffic and boost brand visibility.
6 – Website Development and Maintenance
A well-designed and functional website is a vital marketing tool for any business. Moreover, your website should be the hub of all your online marketing efforts. All of your social media, email marketing, and paid advertising should drive potential customers back to your website. For this reason, outsourcing website development and maintenance to experts ensures a professional online presence, user-friendly navigation, search engine optimization (SEO) and regular updates to meet changing market demands.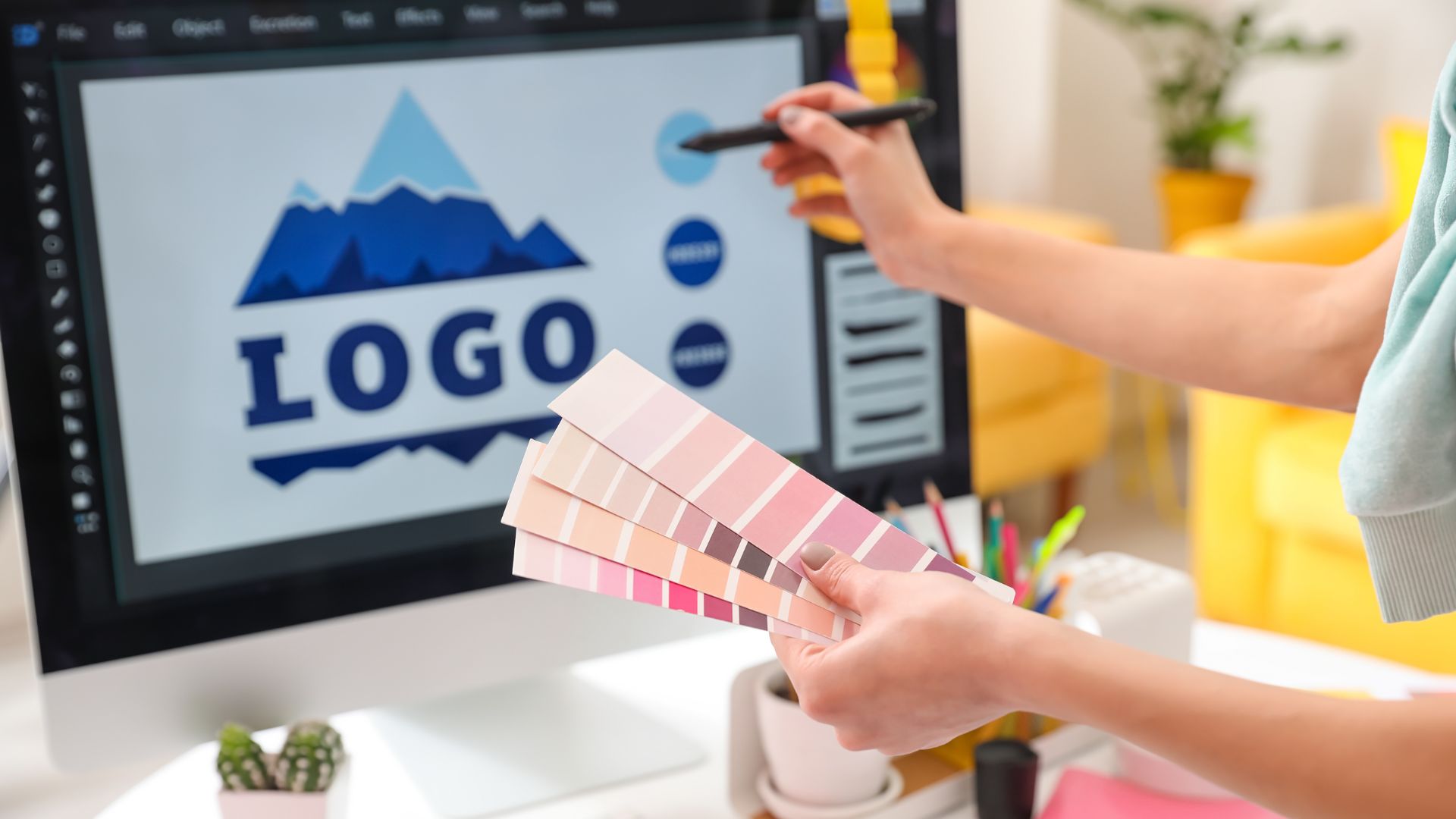 7 – Graphic Design and Branding
Creating a compelling brand identity and marketing materials is crucial for capturing customers' attention. Outsourcing graphic design services ensures high-quality visuals, including logos, packaging, and promotional materials, while maintaining a consistent brand image across all platforms. Of course, we think Jemully is a good option for your digital marketing, web development, graphic design, and content marketing. Here's a quick overview of the marketing services we offer small businesses.
8 – Customer Support and Call Center Services
Providing excellent customer support is vital to building customer loyalty. Outsourcing customer support and call center services enables entrepreneurs to offer 24/7 assistance, handle high call volumes efficiently, and provide a seamless customer experience.
9 – Content Writing and Copywriting
Engaging and persuasive content is essential for effective marketing and communication. Outsourcing content writing and copywriting services to professional writers ensures high-quality content for websites, blogs, social media, email marketing, and other promotional materials, helping to attract and retain customers.
10 – Business Consulting and Coaching
Seeking guidance from experienced business consultants and coaches can provide valuable insights and strategies for growth. Outsourcing consulting services allows entrepreneurs to tap into specialized knowledge and expertise to overcome challenges, refine business strategies, and make informed decisions. For example, you may want to begin with you local Small Business Development Center (SBDC). Check out the services of the SBDC and the free training they offer.
Outsourcing professional services allows small business owners like you to focus on their core competencies, reduce operational burdens, and access specialized expertise. By delegating tasks to professionals in areas such as accounting, legal, HR, IT, marketing, and customer support, entrepreneurs can streamline their operations, enhance productivity, and position themselves for sustainable growth. When strategically chosen and effectively managed, outsourcing professional services can become a valuable asset in the journey toward small business success.
Bonus Recommendation
Not sure where your strengths lie? One of our recent articles showcases an online quiz called the Clifton Strengthsfinder 2.0. We highly recommend it for an objective of your strengths. Or, get the book from Amazon with the code for taking the online assessment on the Gallop website.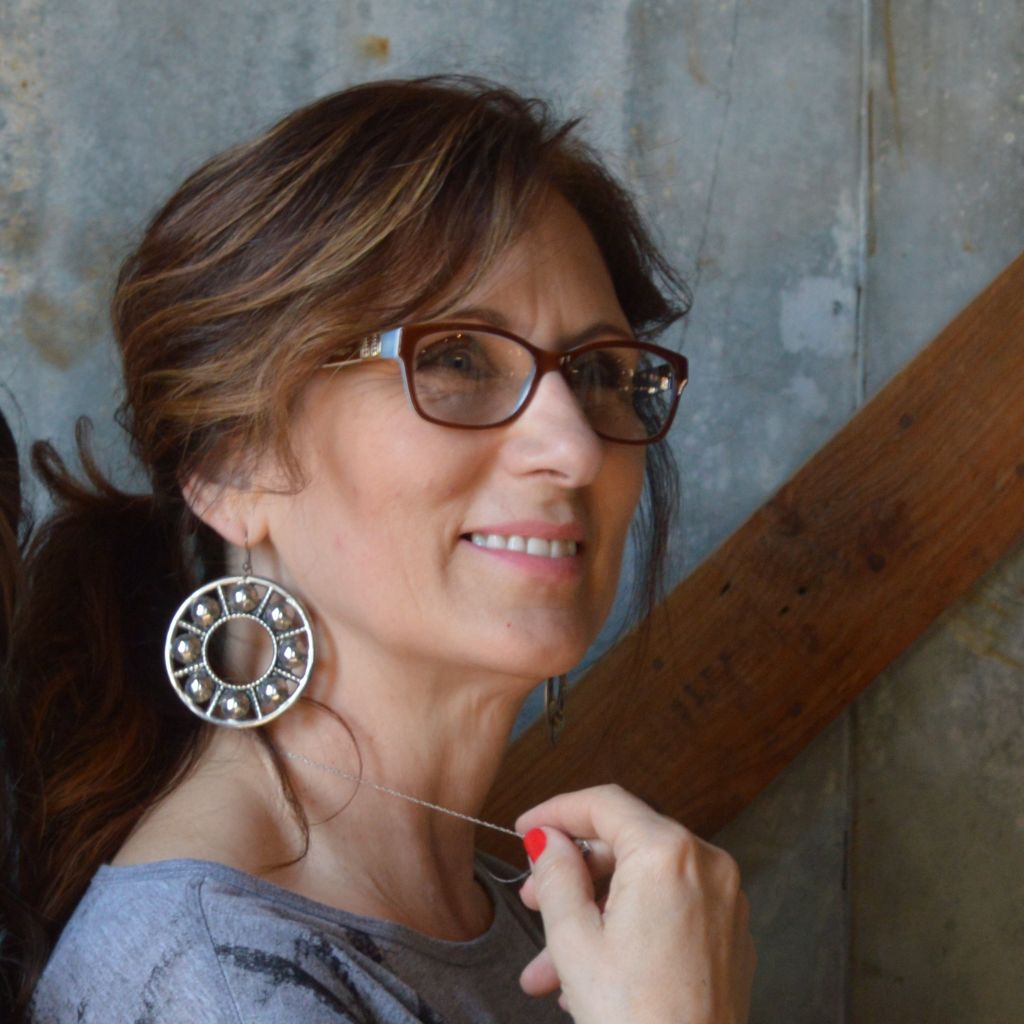 Kit Mullins, co-owner of Jemully Media, LLC, has been a leader in digital marketing for more than twenty years. A writer, designer, and developer, Kit enjoys travel, photography, and Bible study. With six kids and fifteen grandkids, she has no choice but to find ways to be creative.