People enjoy taking self-assessment tests because the answers help them learn more about themselves. Some tests reveal things about one's personality, behaviors, or habits. Other tests uncover tidbits about one's IQ, how well one interacts with others, or one's career abilities. Tom Rath has written a test to identify a person's unique strengths.
A BESTSELLER
"In 2001, Gallup introduced the world to the original Clifton StrengthsFinder assessment in Now, Discover Your Strengths. The book became a New York Times bestseller and sold nearly 2 million copies. Its author and creator of the Clifton StrengthsFinder, former Gallup chairman Dr. Donald O. Clifton (1924-2003), was named the Father of Strengths-Based Psychology by the American Psychological Association.
In 2007, Gallup published StrengthsFinder 2.0 and unveiled its popular assessment's new and upgraded version. StrengthsFinder 2.0 instantly became a Wall Street Journal, Businessweek, and USA Today bestseller. The book has sold over 4 million copies and was named Amazon's bestselling book of 2013." GallupStrengthCenter.com.
DO WHAT YOU DO BEST EVERY DAY
Strengths are the unique combination of talents, knowledge, and skills everyone possesses. People use these innate traits and abilities daily to complete their work, relate with others, and achieve their goals. But most need to learn their strengths or have the opportunity to use them to their advantage.
Those who focus on their strengths are six times as likely to be engaged in their jobs. They are more productive too, both individually and in teams. And they are more than three times as likely to say they have an excellent quality of life.
"We were tired of living in a world that revolved around fixing our weaknesses [and …] we had discovered that people have several times more potential for growth when they invest energy in developing their strengths instead of correcting their deficiencies."
With millions of copies sold, reviews of the book are easy to find. Here are some thoughts on the strengths assessment that you may enjoy.
STRENGTH DOMAINS
The CliftonStrengths domains are a shortcut for learning how to make the most out of the 34 CliftonStrengths themes. The four domains are: Executing, Influencing, Relationship Building, and Strategic Thinking.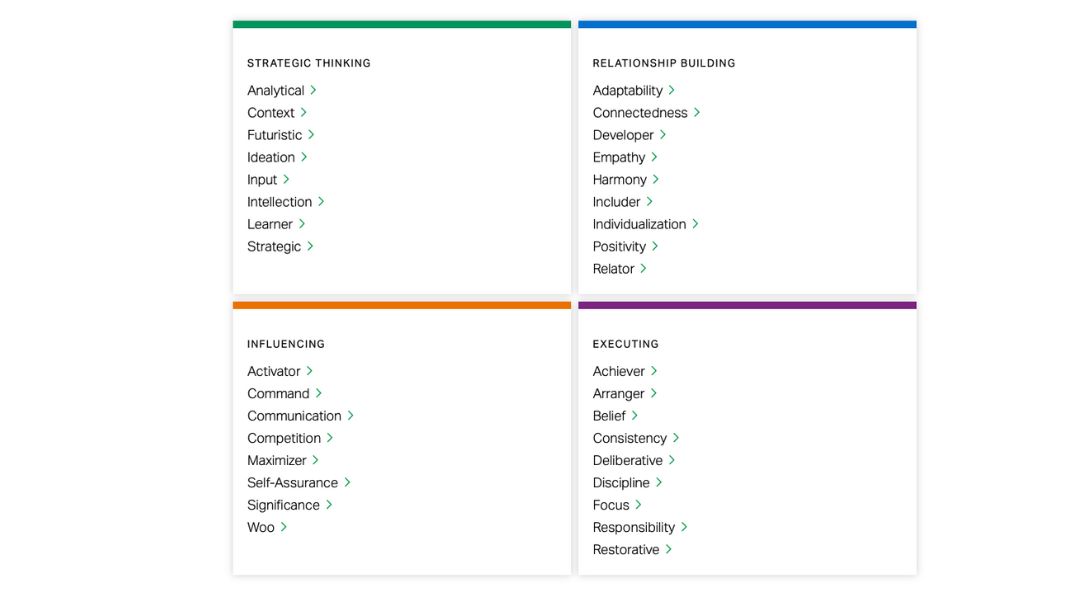 "The four domains can help simplify the process and answer the question, "How do I make sense of the world on a greater scale than just my CliftonStrengths themes?"
The domains can help people understand where they're most influential and how to use that power to make their most significant contribution.
For example, someone strong in the Strategic Thinking domain knows they can look ahead and see the big picture.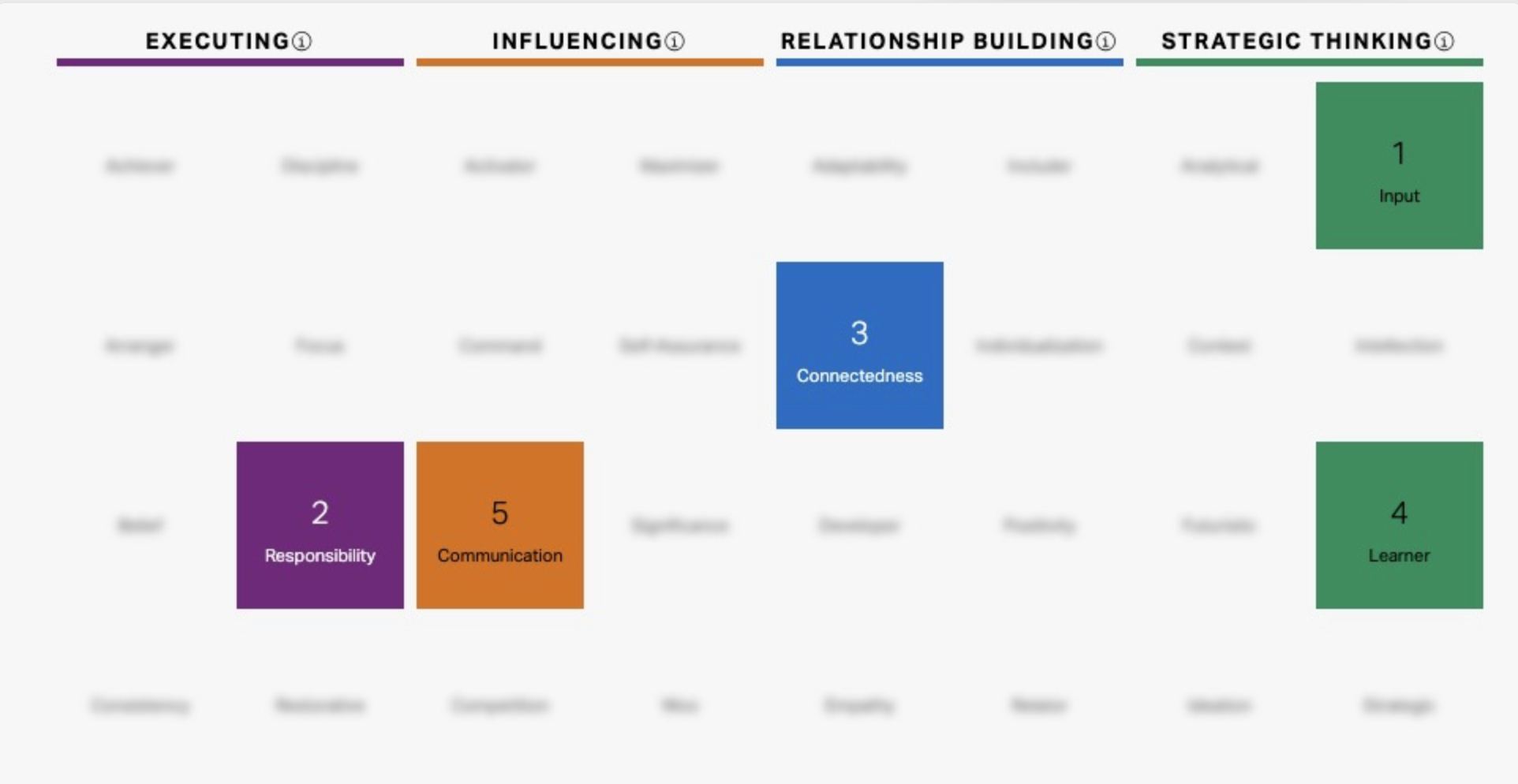 REVIEWS OF STRENGTHSFINDER 2.0
Christian T. K. Stadtlander, PhD. –  Amazon.com 
"Tom Rath guided me well through the book and the online test, which allowed me to discover my top five talents out of the 34 common talent themes compiled by the Gallup scientists. The combination of the interpretations of these talents and the development of an action plan for the future was excellent. Rath described that TALENT (i.e., a natural way of thinking, feeling, or behaving) times INVESTMENT (i.e., the time spent practicing, skill developing, and knowledge-base building) equals STRENGTH, which he defines as "the ability to consistently provide near-perfect performance." This means that knowing your talents is only the beginning of growth – the rest is up to you (i.e., to use and further develop the areas where a person has the greatest potential to develop strengths).
It is important to mention that Rath recognizes that it is helpful to also know the areas of "lesser talent" because they can lead to weakness and can become a hazard in a person's career. I agree with his opinion that the key to success is to be aware of both your potential and your limitations.
Review From Goodreads – by Viet Hung Nguyen
Recommend for everyone who really wants to know what you are. This is a great tool for self-assessment. Furthermore, it also recommends what you do to fully bring the best out of your potential. FYI. Facebook is applying this one. See below:
Facebook hires smart people independent of available job openings. After hiring someone it likes, engineer or business operative, Facebook will ID this person's talents with something called the Clifton StrengthsFinder, and then create a job using that information.
Excerpts from George Anders' Review, Forbes.com

Rath and his Gallup colleagues stand out because of their ceaseless belief that people should focus on making the most of their talents rather than struggling to mend their flaws. Repair work is slow and dispiriting, Rath argues; it's "the path of most resistance." By contrast, he writes, a strengths-based approach can have rapid payoffs in confidence, productivity and hope.
They started with 600 questions that seemed to have some relevance to job success. They narrowed that list to 187. They looked for clusters of talents that these questions would pinpoint and then kept refining that list so that each trait was distinct and could be named in one word. Psychology professors at Harvard and UCLA helped test early versions on hundreds of subjects, so methods could be refined.
Eventually, Rath and Clifton ended up with Gallup's current menu of 34 traits. There isn't a single negative one in the bunch. Instead, test-takers can take pride in virtues as diverse as connectedness, responsibility, empathy, or discipline. There's something for everyone.
Gallup's basic analysis identifies people's five top traits, along with advice about how to put them to work.
10 Takeaways by Jason Kaufman
Jason Kaufman put together his 10 best takeaways from the book. Here is his list.
Contrary to popular opinion, talent and potential matter a lot.
For best results, focus on doing what you're naturally good at.
Time spent developing areas of weaknesses is time ill spent.
Partner with others who have different strengths that complement yours.
Diverse teams are more effective because they have a larger pool of strengths to draw from.
Encourage peers and direct reports to focus on utilizing their strengths, not "areas of improvement".
Hire for talent and develop for strength.
Build your activities and schedule around your strengths.
Intentionally focus on activities that help you develop your talents into strengths.
Identify areas where you're using more than one personal strength at a time – those are activities in which you can be world-class.
Visit the Gallup Website and take the Clifton Strengths quiz for yourself.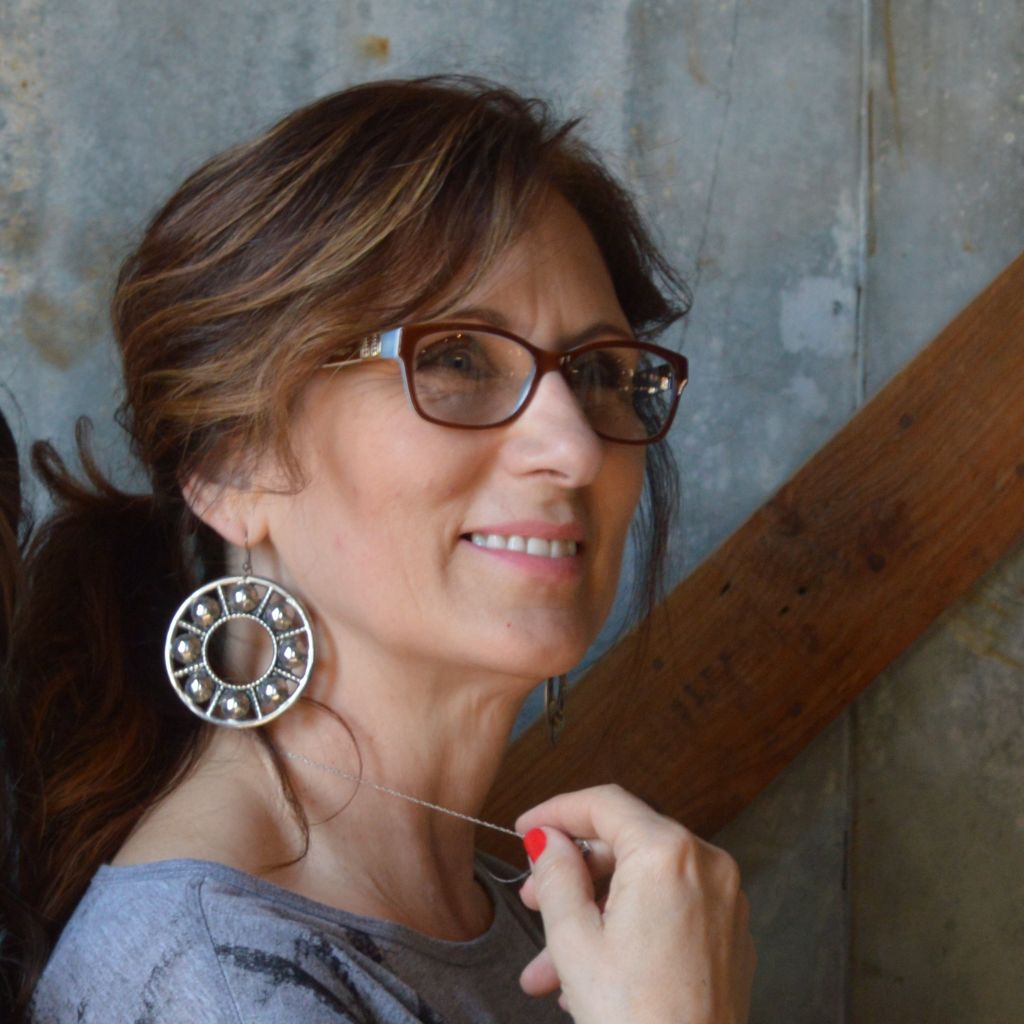 Kit Mullins, co-owner of Jemully Media, LLC, has been a leader in digital marketing for more than twenty years. A writer, designer, and developer, Kit enjoys travel, photography, and Bible study. With six kids and fifteen grandkids, she has no choice but to find ways to be creative.