Is Your Home an Optimal Work Environment? The answer to this question depends on your opinion of remote working. Some people prefer the structure, discipline, and collaboration of working in an office with others. But, if you have the self-discipline and enjoy the flexibility that remote work affords, your home may be the workplace of choice.
What does an optimal work environment look like?
The answer to this question is a personal one that depends on your personality, work style, and work preferences. One option many remote workers strive for is to mirror what you typically associate with the office. This mirroring includes a dedicated workplace, a desk, and the tools you need to complete tasks. For example, a computer, printer, whiteboard, and file storage. Others prefer the freedom to be more mobile to work from the couch, the kitchen table, or the patio. 
Some employers are more concerned over your productivity than your working location. In such cases as these, you may have the freedom to travel and work from a remote vacation spot. A working vacation has its unique pros and cons that require its own set of disciplines. The option to adapt your workspace to your unique desires is one of the reasons that working from home appeals to so many employees.
Your Working Space
Some people thrive in the stressful, fast-paced environment that some work cultures offer. The employee who thrives on input and working with others derives energy from others. However, those who tend to be more introverted may view the organized chaos of some workplace environments as stressful. Introverts might not be able to imagine anything worse – which could be why they opted for a home environment in the first place. It might be that countering the stress of the job with a calming and quiet environment can help to focus and increase productivity.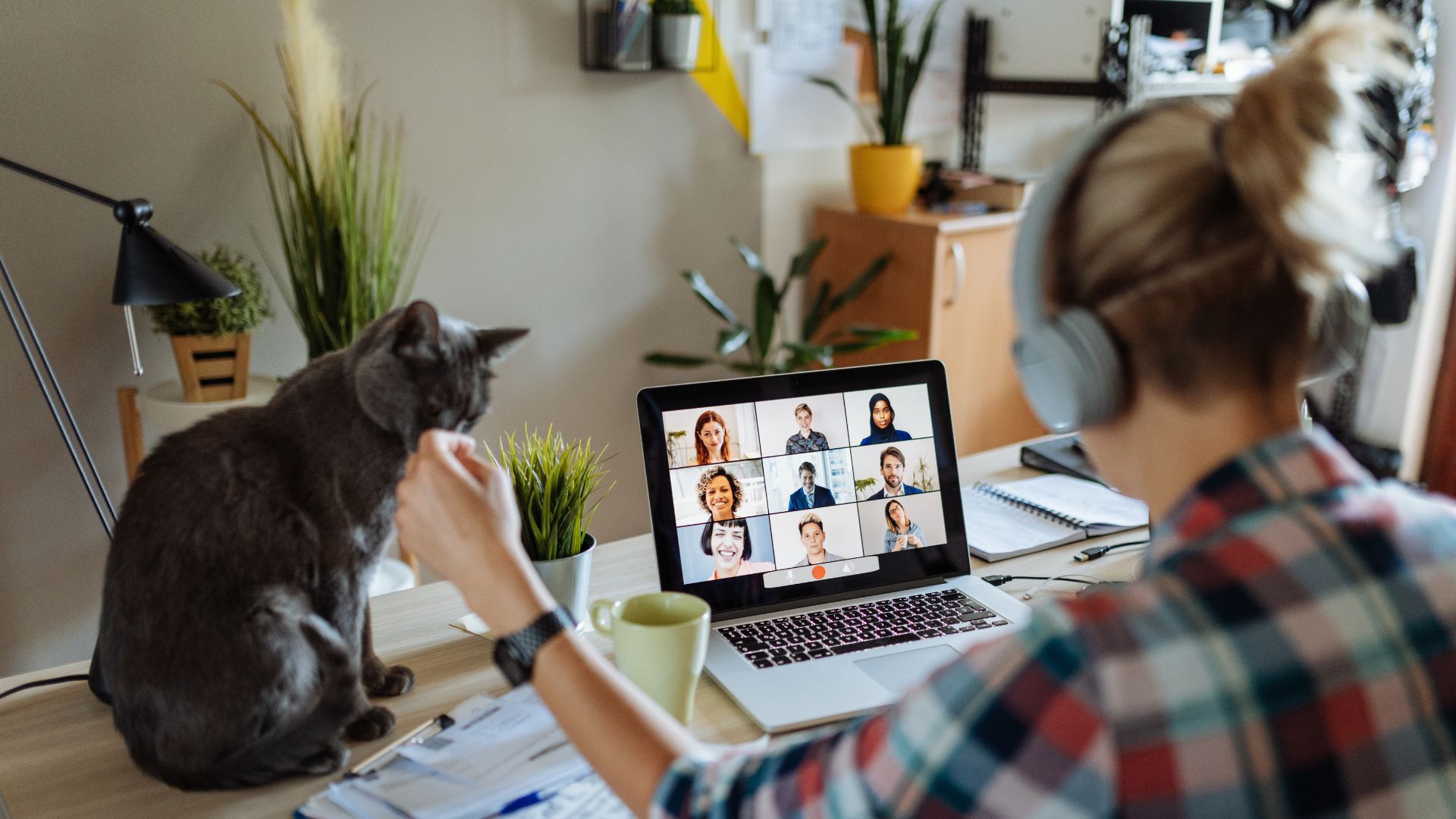 Other Ways to Optimize Your Home Working Environment
In addition to a calm and quiet work environment, you have more flexibility in your work location. If you are setting up your remote work location for the first time, you might consider these tips for good communication. For those who work in front of a computer screen for long hours each day, your eyes can suffer damage. If you are concerned about your eye strain, position your workstation near a window, where you can periodically look outside and give your eyes a rest. This practice relieves tension in your eyes and increases productivity. "Paradoxically, staring out the window can increase productivity. It can take us momentarily away from our work's hectic pace and immediate pressure and allow a different form of knowledge to emerge."
The Tools at Your Disposal
Whether or not you believe a worker is only as good as their tools, it can be good to have the best available. This is less of a concern in an office as you work with means provided to you by the company. This is different for those who work in a home environment, especially those who are contract workers. When you are responsible for providing your equipment, working with the best tools can increase productivity. Quality tools benefit you and those you work for.
First, some tools worth investing in are subscriptions to cloud services, an ergonomic chair, a standing desk, and a reliable laptop. When it comes to connectivity, check your area for the best and most reliable Internet service. For example, those who live in the San Diego, California area might look into fiber internet near San Diego that allows you to work as efficiently and unencumbered as possible.
Self-Control, Structure, and Distractions
Not only does everyone have different styles of working by themselves, but their jobs also demand different structures. While one person might have a more typical 9-5 routine, an hour in the middle of the day for lunch. During work time, they are required to stay at their desk and complete their tasks. Others might have more flexibility of movement within. the office and more flexibility in their schedules.
This flexibility can undoubtedly be a blessing – allowing you to work as you prefer, finish your tasks quickly, and spend the rest of the day as you desire. Many choose to use the flex time with family, exercising, or running errands. However, to make the most of the potential that comes from a remote working environment, you need to have an element of self-control. This self-control can allow you to apply your personalized structure to the day, overcome the inevitable distractions around your home, and create a routine that works well for you.