Email marketing is an effective tool for reaching your target audience and promoting your products or services. It is a powerful tool that can help you increase customer engagement, boost sales, and grow your business. There are several types of email marketing campaigns you can employ. However, with so many types of email campaigns available, it can be hard to know where to start. Which type of message should you send? When should you send it? How do you ensure each campaign reaches the right people?
In this guide, we answer all these questions and more. We walk through the different types of email campaign options so that you can craft messages that will resonate with your customers and drive meaningful results for your business. Let's get started!
1. Newsletters
Newsletters are one of the most common types of email campaigns. Essentially, a newsletter is a type of email campaign that helps a business stay in touch with existing and potential customers.
It involves sending a curated selection of information to subscribers regularly, such as updates about your products and services, special offers, company news, industry trends, your latest news, initiatives, and promotions.
Typically, businesses send newsletters on a weekly or monthly basis. However, you can opt to send them more or less frequently. An effective component of your content marketing strategy, newsletters give you opportunities to get your pillar-based content in front of your loyal subscriber audience. The frequency depends on the specific needs and strategies of your business. The goal is to keep subscribers informed and engaged—not overwhelm them with too much information.
The Key to a Good Newsletter
The key to writing a good newsletter is to make sure that all the information you provide is relevant and interesting.
First, your content should be organized neatly, with a clear structure and focus on key topics. Next, it's a good idea to include links at the end of each newsletter so that readers can easily find more information or take further action. For example, include a link to sign up for an event or a link to purchase a product mentioned in the newsletter.
Unfortunately, some people doubt newsletters are still effective. However, Digital Connecting Mag says, "When done correctly, newsletters can accelerate business growth." It's true, they are still a great way to stay in touch with customers and keep them informed about your business. In other words, they're a great way to stay on your customers' radar and keep your brand strong.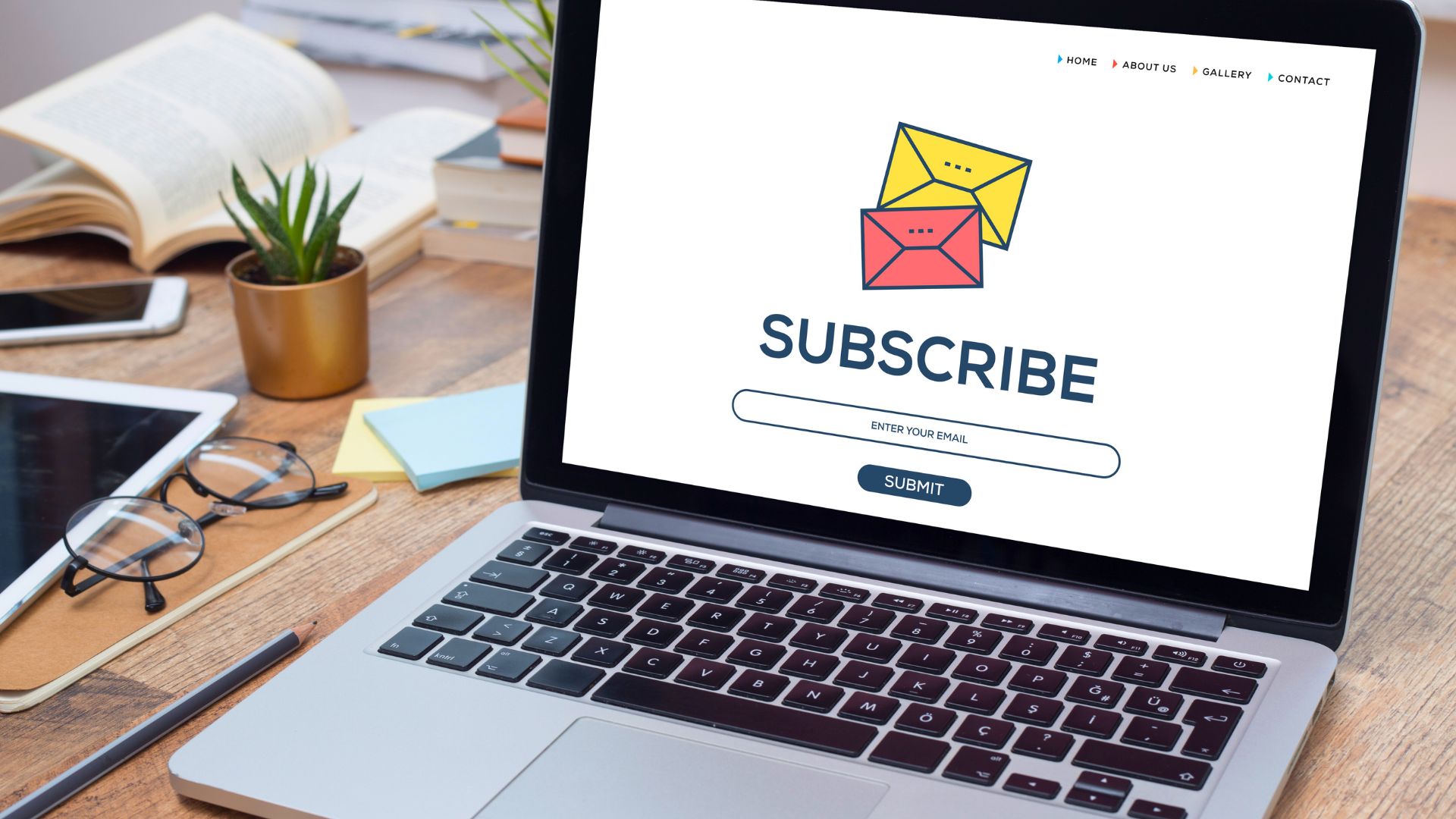 2. Announcements
Another type of email campaign used to promote special offers or events is announcements. For instance, your business may want to announce a launch, a sale, a guest speaker, an in-person or online event, or an occasion of community involvement. Different from newsletters, these email campaigns are sent on an ad hoc basis and can be tailored to the specific message or offer you want to highlight.
Announcements are great for generating excitement and driving sales, so they can be especially effective during peak shopping times such as Black Friday. Also, they're important for product launches and special events, where you want to ensure that your message reaches the right people.
The Key to Announcement Emails
Remember, announcement emails should always be targeted, concise, and attention-grabbing. The aim is to draw people's attention quickly so that they click through to your website or landing page. You should also include a clear call-to-action, such as "Sign up now" or "Get your gift".
To make this campaign effective, use it sparingly. If you're constantly bombarding your audience with announcements, they're likely to become annoyed and unsubscribe. It's important to strike the right balance between informative newsletters and promotional announcements.
3. Automated Emails
To incorporate automated emails into your newsletter repertoire, begin by creating pre-written emails that are automatically sent out when certain conditions are met. For example, when someone signs up for your mailing list, purchases a product, or abandons their shopping cart.
These types of emails are effective and efficient. For one thing, they personalize your communication based on their actions. Additionally, you engage your customers with timely information that is relevant to their interests.
Consider, automated emails can be used to send out a welcome email when someone signs up for your mailing list. Another example is thank-you emails after an order is placed. And finally, an email after customers leave items in their shopping carts. This type of email automation is very popular with many marketing professionals. To learn more about their expertise, read some of their recent interviews on this link.
Other Applications of Automated Emails
To increase sales, automated emails can also be used to send out product recommendations or special offers tailored to each customer's interests. This application of email newsletters encourages customers to purchase additional products and services.
To re-engage inactive customers, schedule automated emails to remind them of your brand.
Overall, automated emails ensure that you're providing customers with a personalized and tailored experience. Plus, they increase engagement and foster brand loyalty.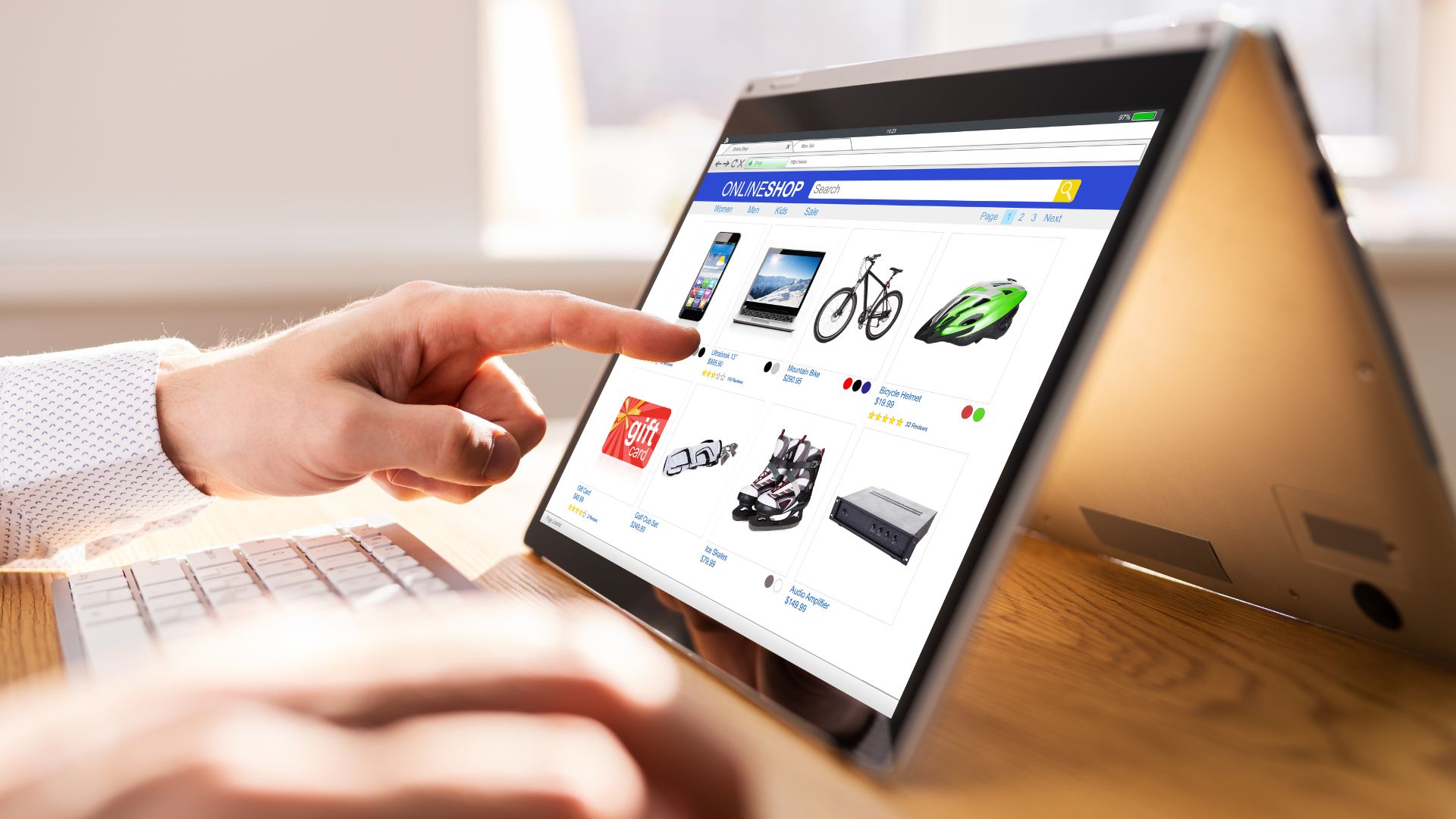 4. Transactional Emails
Transactional emails are those sent out when someone takes an action or engages in some kind of transaction with your business. These emails typically involve updates, notifications, or confirmations about specific orders, purchases, or subscriptions.
To keep customers informed and reassured, transactional emails play an important role. Customers will be informed that their order has been received, that their payment was successfully processed, or that their subscription was renewed.
If you're running a Shopify development agency, transactional emails can also be used to provide important updates about orders and shipments. For businesses working with you, these emails provide an additional layer of detail and reassurance, as they demonstrate that their order is being taken care of.
The Key to Effective Transactional Emails
Transactional emails should always be timely, relevant, and clear. They should contain all the information a customer needs to track their order or understand what's happening with their subscription.
For excellent customer service, transactional emails are an essential element in the customer experience. They provide feedback that lets them know their order is being taken care of.
5. Follow-up emails
Follow-up emails are used to stay in touch with customers and encourage further interaction after a sale has been made. It's more cost-effective to retain existing customers than to constantly acquire new ones. Consider, in a recent Forbes article, "Fewer resources are required to retain a customer. Customer retention usually requires a customer success department to periodically check in and a support team to sort out periodic issues or bugs." In this example, a follow-up email is an effective tool to accomplish the task.
It's also a better testament to the quality of your brand and products, as a satisfied customer is more likely to recommend you to others. And follow-up emails provide a perfect way to do this.
Follow-up emails can be used after a purchase is made when you want to encourage customers to leave reviews or provide feedback, or even when you want to offer customers discounts on future purchases. Also, utilize follow-up emails to stay top-of-mind and remind customers of your products and services.
They also provide the perfect opportunity to engage with existing customers, re-engage inactive customers, keep them updated on your latest products or promotions, and increase customer loyalty.
6. Event Emails
Used to promote upcoming events such as conferences, webinars, workshops, or other special occasions, these emails are effective at generating interest and excitement. Most often, this leads to increased ticket sales or registrations.
The goal of event emails is to build anticipation and create a sense of urgency—so send them early. As a result, people will have time to plan.
The Key to Successful Event Emails
Event emails should include all the pertinent information a recipient needs to know about the event, such as location, date and time, ticket prices, and other details. They should also include a clear call-to-action (CTA) to encourage people to register or purchase tickets.
Follow-up emails are also effective for those who did not register. As a reminder, a follow-up email can increase the number who sign up.
Through event emails, you can also engage with potential attendees and encourage them to spread the word about your event. By keeping in touch and providing regular updates before, during, and after the event, you'll be able to build excitement and ensure a successful turnout.
Summing It Up
In conclusion, email marketing is an essential part of any business strategy—and numerous types of emails can help you reach your goals. From promotional emails to transactional emails and follow-up emails, each type has its purpose and can help you engage with customers in a meaningful way.
No matter what type of email you choose to send, the key is to always provide value and stay true to your brand's voice. With the right approach, email marketing can be an effective tool for growing your business and building relationships with customers.
Sophie Douglas is a digital marketing specialist and a journalist based in Columbus, state of Ohio. Her characters are passionate, innovative, and ambitious. Before becoming a writer for DigitalStrategyOne, she was writing short stories, screenplays, and directing short films.