Look to the person on your left. Now look to the person on your right. One of those two people bought a pumpkin spice flavored item within this last year.
In 2017, one in three people picked up something pumpkin-y, propelling the pumpkin-infused industry into a $361 million dollar business. And the most popular pumpkin product of all? You guessed it: Starbucks' Pumpkin Spice Latte. Today, that velvety flavor of Fall has elevated Starbucks' spicy sips to a whopping $500 million craze!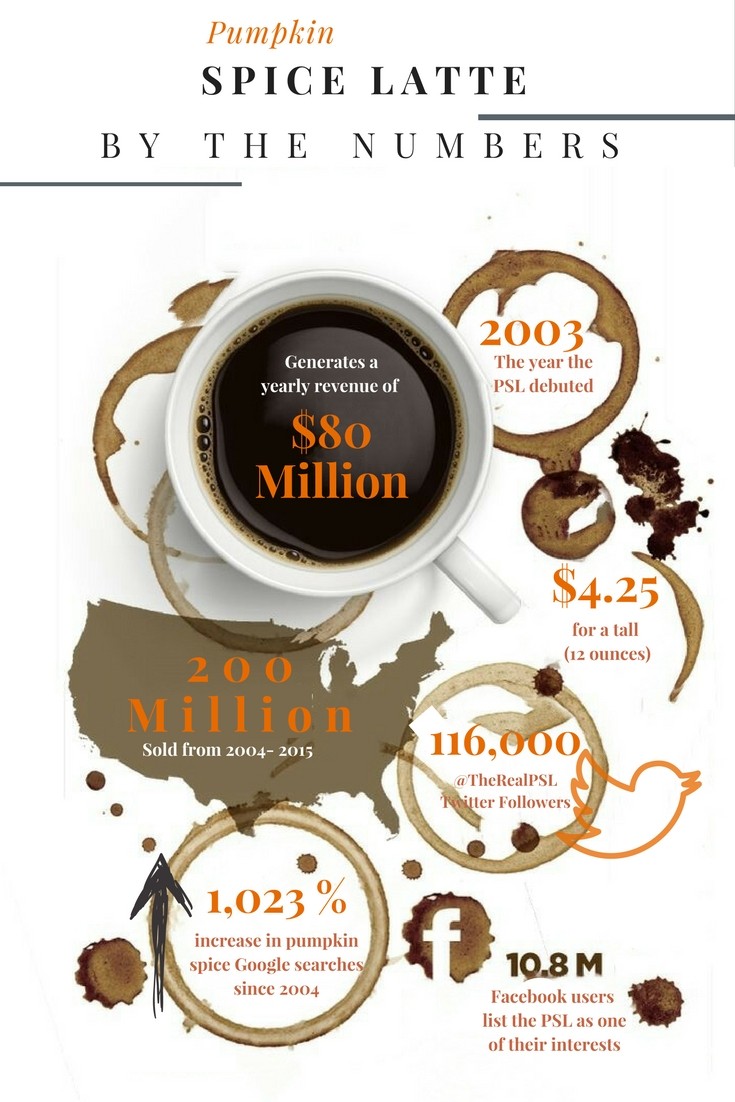 The PSL has become the #1 selling seasonal drink of all time, with over 200 million being sold since its inception. To the PSL's cult followers, it's more than espresso with flavored syrup; it represents all things fall. In fact, Starbucks' specialty latte has become so popular that the beverage has its own Instagram, Twitter, Facebook, and Tumblr.
So what exactly can you learn from massive success of the Pumpkin Spice Latte? Here are 6 marketing lessons from the #PSL.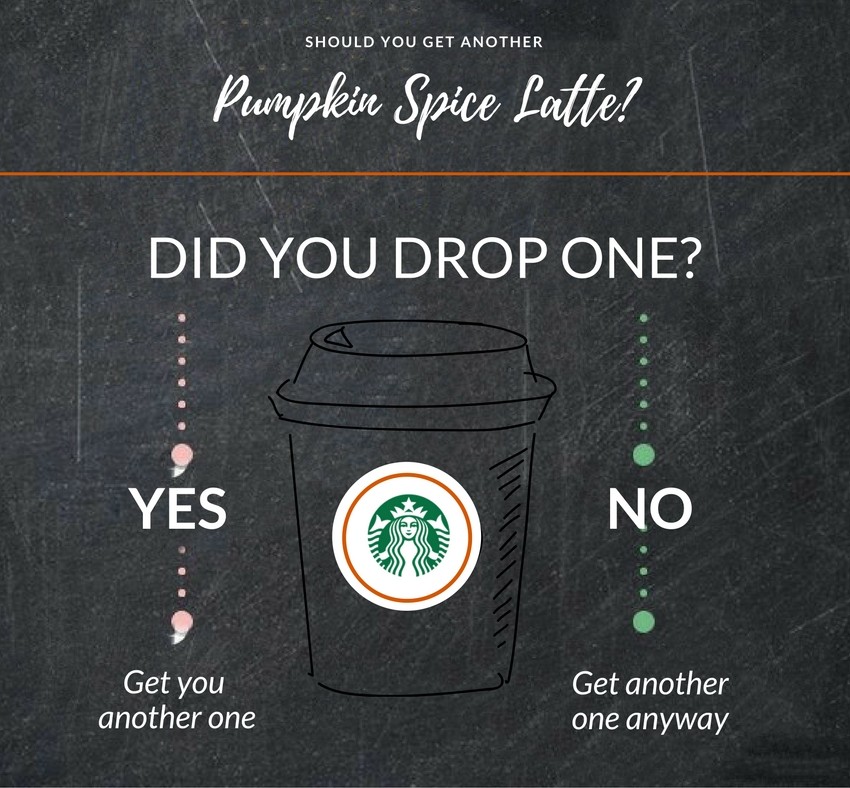 1. Know your Audience and Target Them
Starbucks has done an unparalleled job of engaging the community of Pumpkin Spice lovers and accumulating a massive social media following. Posts are marketed towards millennials, the dominators of social media and Starbucks' target audience. Posts are amusing, creative, and visually appealing. 
What do millennials want? One, to be entertained. Posts are diverse–using gifs, images, wit, and trending topics. Starbucks creates countdowns to the PSL's release date each season, feeding their target audience's desire to be in the know.
Millennials also seek social endorsement, which the Pumpkin Spice Latte has in abundance, as evidenced by its 18,000 Instagram followers and over 100,000 Twitter followers. Through its social media campaign for PSL, Starbucks shows similar values to its TA—values of embracing life and living in the now.
What makes Starbucks' PSL social media campaign stand above the rest is how they continually connect with their audience in a unique way. They recently brought the "Real PSL" to life on social media, and he is able to connect with more people and therefore, gain more followers, than a company can. (More about this on #3.)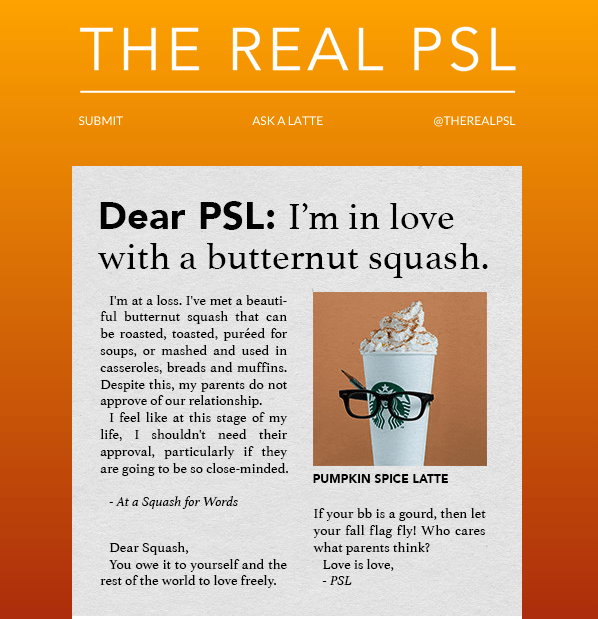 2. Be Exclusive and Current
One thing everyone knows about the PSL is that it's seasonal. Despite pleas from fans, Starbucks has held fast to its transience and created a cult following that thrives on the exclusivity of its product. This gives the Pumpkin Spice a velvet rope, VIP feel. You can incorporate this by launching an exclusive service that you offer during a specific time frame, season, or holiday. Make it a point to acquire honest feedback about how that service or campaign went over and improve it for the next year, if it's worth repeating.
Starbucks' star latte changed 
this year
 for the first time since its inception 14 years ago in response to concerns for the drink's ingredients and the rising concern in general toward the foods America consumes.
Don't be afraid to evolve your brand
or your products
. Along with adding real pumpkin to the pumpkin spice latte and subtracting caramel coloring, Starbucks also released the beverage's ingredients list. If change is inevitable, then isn't the same true for our brands? Don't fight change; mix it up and top it with some whipped cream.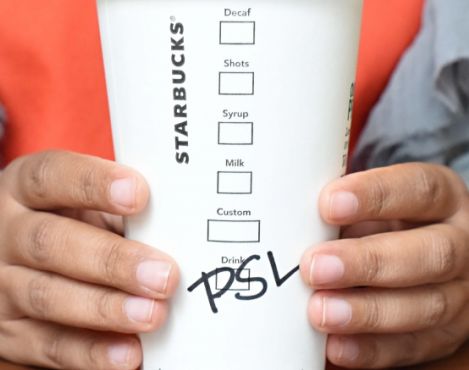 3. Offer an Experience that Tells a Story
PSL lovers don't drink it only for the taste. They drink it because it reminds them of fall, the inauguration of the holiday season, and of time with family/friends. This experience was part of the PSL story from the beginning, and you can bet Starbucks perpetuates this.
Last year, the Pumpkin Spice Latte emerged into social media as a character. The PSL has a voice–and shares it via his own Tumblr, Instagram, and Twitter accounts. And like the rest of us, the PSL reveals bits of who he is through images and other short posts. The PSL Tumblr account won the coveted Shorty Award and its Twitter account was also a finalist.
There isn't a formula you can follow to make your brand an experience. What experience are you offering?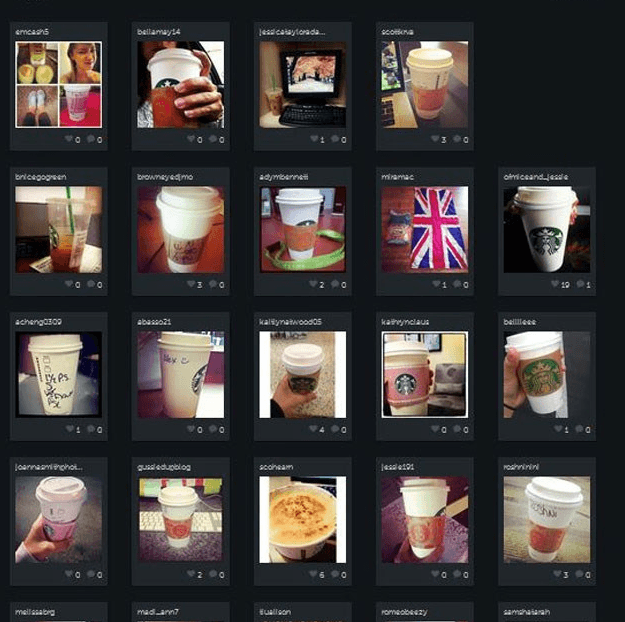 4. Engage! It's all About that Friend Zone
In the first four months of PSL's social media presence, he tweeted 10,000 tweets, and here's the kicker, 99% were "personalized replies" (Source). The critical follow-through in the world of social media, PSL teaches us, is respond to every tag.
Pumpkin Spice Latte has it's own Urban Dictionary definition:
A drink from starbucks that many white girls drink during the fall while dressed in boots (typically uggs), yoga pants (or leggings of some sort), and a jacket.
Starbucks hasn't directly addressed the "basic" stereotype that has come to be associated with PSL fans, but PSL posted about hitting up a "yoga retreat," poking a little fun at it. Engaging in a positive way with negative comments about your brand can be a good move.
Fans of the latte share their stories and their hashtags, and Starbucks listens and responds. When fans use the hashtag #PSL on social media, Starbucks uses their name and photo (with their permission). They celebrate their consumer (and the purchase) right alongside them. Ask for testimonials and for fans of your brand to share their experience. Respond and interact with them by incorporating them into the very image of your brand and what it stands for.
These are some of the PSL hashtags from individuals worldwide:
#PSLForLife #PSLIsForLovers #PSL #CanIGetAnAmen? #HallelujahPSL #PSLIsBae #TooTurntForPSL #DatPSLDoe #YAAAAAASPSL #PumpkinSpiceGivingMeLife #PSLAndMeOTP #PSLStan
*BONUS: Creating an engaging friendship with customers allows the story of your brand to keep being told. Additionally, a loyal following emerges.
Starbucks gives fans access to rewards and promotions in each of PSL's social media campaigns, which keeps customers engaged while also helping Starbucks spread their influence. The payoff? All this engagement results in massive retweeting and tagging, which essentially is advertising for Starbucks.
5. Have Fun!
One of the greatest lessons we can learn from the Pumpkin Spice latte is that brand engagement can be (should be?) fun!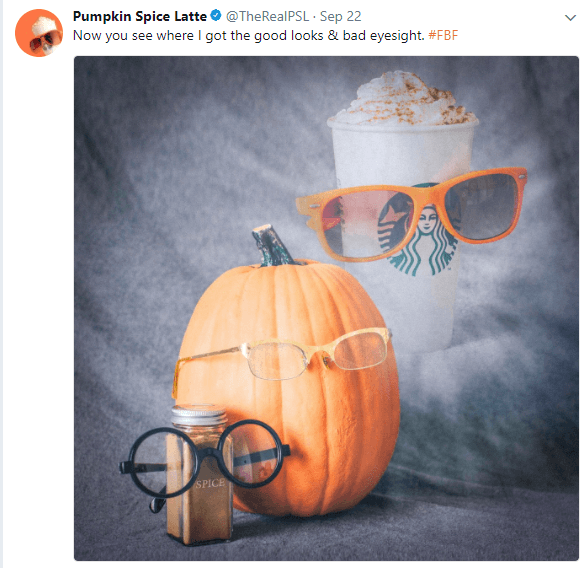 Though it's imperative to have a planned map and strategy in business, it's equally important to have fun with your products. The party is just as important as the strategy itself. Don't be afraid to branch out and be witty, punny, or even a little PSL silly. Be the hype man for your business! (*See example of a hype man in his natural habitat below.) Fun is a great way to connect with and celebrate your customers, your company, and your awesome products.
6. Be Bold and Strike Gold
I don't think it's a secret that pumpkin flavoring is not for everyone. Starbucks knew this when they first launched their PSL campaign in 2003.  Are you daring in your business? Are you resonating? Express your confidence! Tell people who you are, that they will love who you are, and that you deliver on that promise. This all starts with having quality products and a quality business. Be proud of what you offer and offer it boldly to the masses.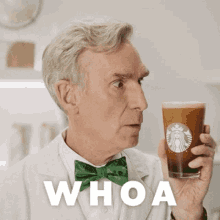 Love it or hate it, there's one thing we can all agree on: Starbucks is doing the PSL right. The season of Pumpkin Spice Latte is celebrated on social media and in every Starbucks worldwide. A brand within a brand, the Pumpkin Spice Latte has its own strategy, marketing and focus that propels this story.
This is your mission, should you choose to accept it: to boldly go where Starbucks has gone before!
Starbucks didn't serve the first pumpkin latte, but it was the first company to successfully convince the world that a PSL is a fall experience. People don't merely drink a pumpkin spice latte. They sip through the nostalgic dreams of autumn: where leaves are reddening, the wind is crisping, bonfires blaze and family and friends are close. So, what is the message that your brand tells the world? Or more importantly, what experience does your brand offer its participants?
For further reading, check out these popular articles on our site: