8 (More) Ideas for Small Town Business
This is the second part of our post 16 Small Business Ideas for Small Towns. Here are eight more ideas for fabulous small town businesses that have worked successfully in other communities! After you review the list, perhaps you will find one that sparks your interest and starts you down the entrepreneurial path. It's a great time to revitalize your small town and bring in new life!
1) Gym
First, the idea of opening a gym as a small town business is almost recession-proof. There are always going to be people looking to get in shape and stay healthy. It would be great for people in your community to not have to drive to a larger town just to put in a quick 30 minute workout. According to the site Good Financial Cents, the trick is to create a gym that suits local interests.
2) Building Share
Next, renovating old buildings will renew your town's rich heritage. Additionally, often these spaces are large enough to house multiple small town businesses. By dividing the space between multiple ventures, 1440 Main Street in Ferdinand, Indiana houses several businesses including an antique boutique, furniture store, a book store/lender, coffee house, and more. Sharing walls builds community and increases the asset of a single building, as well as increasing customer traffic for each business.
3) Apartments or Rented Housing
Why not capitalize on the unique infrastructure the town already has? Interestingly enough, if someone is looking to rent housing in your area, there may only be a small number of properties available at a given time. Expand the market by renovating old buildings and leasing the upper floors as housing. Lower floors can be used for housing as well, or, they can be reserved for a business in order to bring in more community and continue to build the area. Here's a great resource indicating the value, appeal, and shift of real estate buyers and renters towards downtown housing, especially in small communities.
4) Camping Site
Starting a camping site can bring wonderful value to an active, outdoor community as well as to local families. This could be an untapped opportunity in your area. Consider that families and students often look for a camping spot that isn't too far away, but still qualifies as "getting away." Equip the campsite with camping equipment to rent or buy as another source of income for your small town business. Build an updated and seriously fun playscape, rock climbing wall, or if you are in a rural area, house some goats and chickens and other animals where people could come camp and learn a little about keeping animals/urban farming. Be creative and consider what locals and visitors might want when coming to your neck of the woods.
5) Microbrewery
A microbrewery is a small brewery that produces specialty beers that are only sold locally. They also typically host tours. Like a winery, it's a very popular destination for weekenders, and lots of brewers also house a restaurant or sell their brews at local restaurants. A local brew is something that builds pride and both embodies and encourages the Buy Local spirit.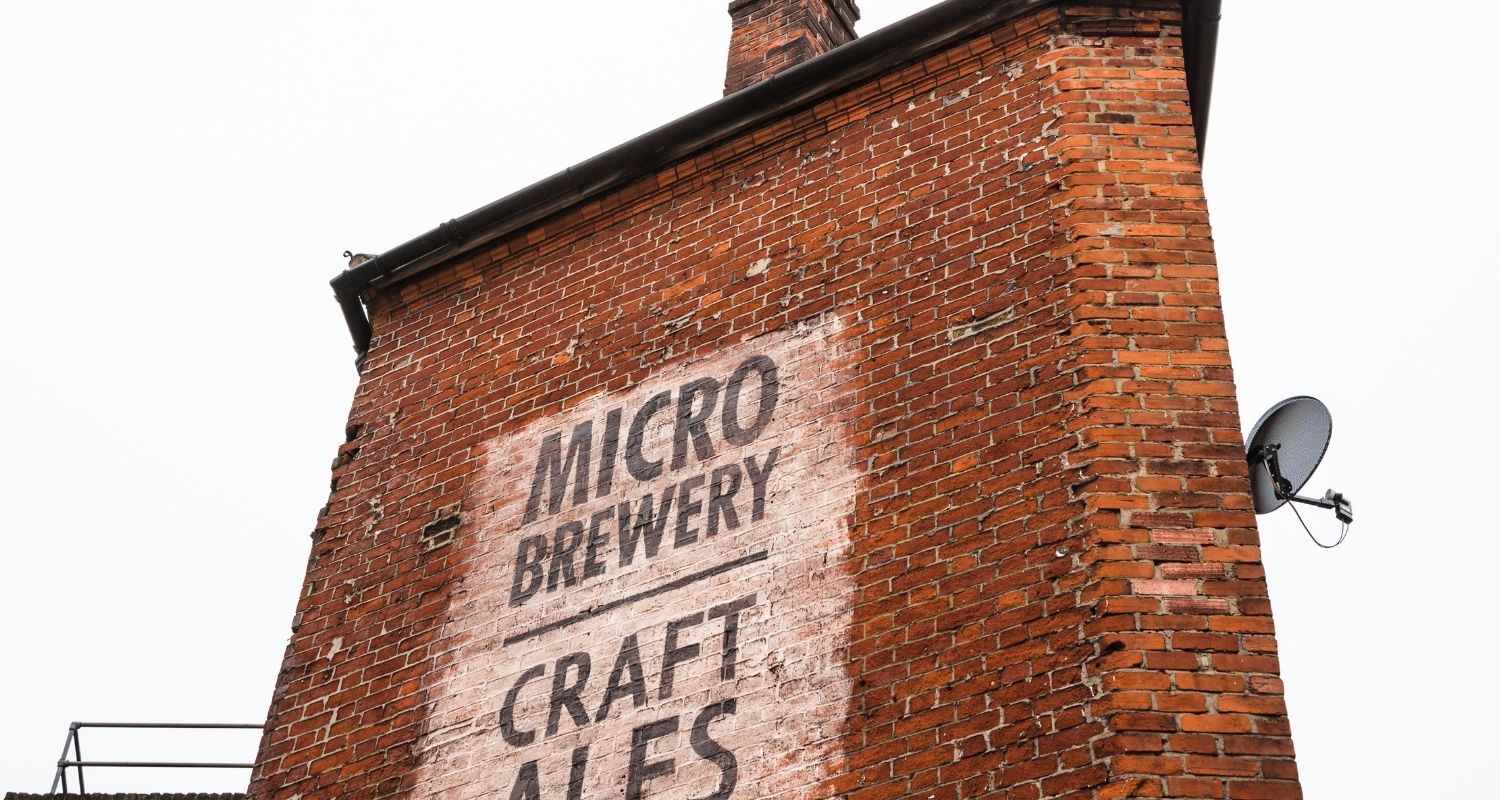 6) Downtown Library (with a twist)
Coastal communities are taking advantage of their close proximity to beaches by installing libraries directly on the beach. So, how does this apply your small town? Check out this photograph of  one of the beach libraries. Setting up an open, community-driven outdoor space in downtown could provide a unique gathering space for students, families, and the avid reader. As we proceed with revitalizing your downtown, a park, cafe with patio seating, or any kind of outdoor space could pair perfectly with a space for borrowing books and media.
7) Wearable Clothing Booth
Urban Research created a "virtual fitting room" called Wearable Clothing where shoppers get the best of both worlds: they can virtually "try on" clothing without the fuss of undressing and dressing repeatedly, and then purchase the clothing in store, or online. The booth takes a picture of the shopper and lets them use a touch screen to "try on" the clothes and see how they look. The picture of the shopper and the clothes are interactive, so the users can move around in the clothes.
When a customer finds a look that they like, they are directed to the store that sells each item. In our case, the booth can list several local shopping areas, and direct them there. The possibilities for this product can be tailored to the specific needs of the community in which it is placed. Such a unique, practical, and fun idea!
8) Rotating Pop-Up Shop
A pop-up shop opens for a short time and focuses on seasonal or trendy merchandise (like fireworks stands and Halloween stores). Take a note from the New York City pop-up Fendi shop: instead of expensive fixtures, the products are displayed in unique ways, like inside a vending machine or arcade game. The design is simple, flashy, and attractive. Your town could utilize different vendors to showcase their items for a selected period of time by creating a rotating pop-up shop. This vendor would stay until their time expired, which would then bring a new vendor to take over, and so on.
For instance, one idea for a small town business is to include vendors who sell seasonal outdoor equipment according to each hunting season as well as hot weather/cold weather items for outdoor use. Other vendor ideas are clothing retailers, a consignor, jewelry makers, artists and artisans, holiday-themed shops — the list is endless. Incorporating unconventional and relatively cheap display techniques like the Fendi pop-up shop would help attract consumers as well as vendors.