Using Instagram for business can help you reach a wider audience, build an online community, and sell your products. But you need to find out how to get followers on Instagram. And you need to know the best ways to increase your Instagram reach and convert new followers to customers.
Previously, building a marketing strategy for Instagram posed few challenges. When you discovered the right time to post, all you had to do was stick to it. However, Instagram has changed since its early days. Now marketers find it harder to reach their target audience and promote their content. That's why you should utilize the tools this platform has to offer business owners.
So, if you seek to boost your Instagram presence and organic reach, this post will be helpful.
12 Tips To Increase Instagram Reach
1. Avoid Fake Instagram Followers
At first, buying followers from a third party may seem reasonable to make your account look more legitimate. But this method proves counterproductive because of its shady nature. Why? Because when you purchase followers as a growth tactic, your followers will most likely consist of bots or fake and inactive accounts. What's worse – your account can get flagged.
Instead, the smart choice means using an Instagram growth service focusing on growing organic Instagram followers. This way, you build real relationships with your followers, meaning more engaged followers in the long run.
2. Create An Instagram Content Strategy
A deliberate Instagram content strategy makes all the difference when it comes to your Instagram success. It keeps you on track and ensures you've outlined the goals you plan to achieve.
Creating a content strategy involves creating different content themes to engage your followers. If you want to increase awareness, try including Stories, contests, behind-the-scenes posts, and brand life features as part of your main content themes. If you need help creating content, work with a freelance copywriter.
Define your specific style and aesthetic. To help figure this out, ask yourself questions like:
What impression do I want to be seen and felt by my followers?
What brand's style guide do I follow in terms of, for instance, writing captions?
What kind of hashtags should I use?
What types of photos, videos, and reels do I want to post?
You'll need to establish a distinct and consistent brand voice through your content strategy.
3. Know Your Best Time To Post
Remember, time is of the essence. When it comes to making the most of your Instagram reach, gaining likes and comments immediately after posting matters greatly. If the initial round of engagement charts high, Instagram will have cause to move your post up in the feed. Examine Instagram Insights to see when your followers show greatest activity.
4. Try Instagram Reels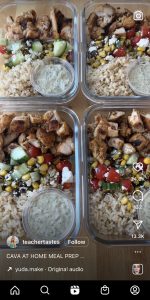 To discover which posts enjoy most popularity with your audience, try experimenting with Reels. Your followers might enjoy discussing and sharing the entertaining Reels you share. In creating Reels, try these tips:
Make your Reels pop with the tools that Instagram includes, like editing tools, music, and visual effects. Every time the platform releases a new feature, you should use it to boost your exposure. So, maximize your reach by recording, editing, and adding effects from within the App.
In creating Reels, be sure that the first few seconds instantly pull in your viewers. To grab their attention, try using a sticker or a flashing piece of text somewhere on the image or video.
Use Q&As in your Reels to keep your followers coming back for more. End with a CTA to drive taps, and for them to leave questions for you, so you have an endless supply of content ideas.
Don't hesitate to shout out or spotlight your community in your Reels. This is the fastest way to get people talking.
With Instagram Reels, find out what works for you and adjust your social content strategy accordingly.
5. Optimize Your Instagram Bio
Your bio stands out as the first thing people see when they visit your profile. So make an excellent first impression. You need to create a captivating Instagram bio to get others to follow you.
Therefore, you should communicate the compelling narrative of your brand in addition to the fundamentals, including your contact information and website URL. You won't stand out by merely stating the type of business you have. Give them a reason to identify with and follow your brand.
6. Curate Visually-Appealing Content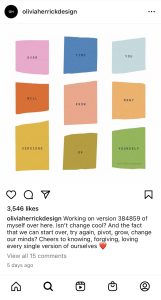 Curation includes identifying excellent content. And since Instagram users just love good visual content, curate smart and appealing visual content. Use photos, videos, carousel posts, GIFs, infographics, illustrations, memes, or animations. Also, you provide readers a broader perspective by citing sources, including links, and adding insight.
In curating content, try these tactics.
Create a listicle that focuses on conveying an idea visually in just two to three lines to generate shares and comments. This listicle incorporates images (preferably 5-10) and GIFs.
Create curated how-to posts and tutorials that entertain and inform.
Feature up-and-coming design professionals or artists by inviting them to share their work on your Instagram profile. Just make sure you're aware of copyright rules.
7. Utilize Instagram Analytics
Instagram analytics help you track progress, identify trends, and understand your target audience better. Use Instagram analytics to learn which hashtags get greatest usage, which photos receive the most interaction, and which times prove most popular for posting.
Wisely, employing information from useful metrics can help you focus on the most valuable Instagram growth hacks. And can set you up for success.
8. Use Branded Hashtags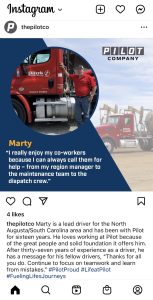 Using hashtags works as a tried and true method for reaching out to more people and gaining more Instagram followers. You should explore which hashtags enjoy popularity in your niche and which have relevance to your industry, brand, and content. Then, use a combination of these hashtags for your Instagram posts to connect with users who follow those hashtags.
9. Cross-post Across Facebook and Twitter
Use cross-posting as a time-saving tactic to allow you to share content with a broader audience without putting in the extra effort. This step helps for new brands that haven't produced much content or brands with a limited marketing budget. By multi-purposing your content, you're increasing the chances people will see and engage with it.
10. Start Meaningful Conversations With the Audience
Your Instagram captions allow you to engage your current audience and even encourage them to converse with you. So, why not take advantage of this opportunity?
You can use your Instagram captions to tag people, ask questions, and so on. The more you encourage your audience to express an opinion, the greater likelihood they will invite their friends to join in on the conversation.
Beyond sparking conversations yourself, get mileage by joining conversations started by others. Just find a popular conversation within your niche. When you join in and comment, people reading might check your profile and decide to follow you.
11. Check Out Competitors' Efforts
To maximize organic reach and enhance brand health, employ competitive analysis. When you check out your competitors, you can stay updated with the trends in your industry.
Keeping an eye on your competitors helps you develop new ideas and find inspiration for your content strategy to grow more Instagram followers. More importantly, you'll find out how you can gain an advantage over them.
12. Ask Questions In Your Posts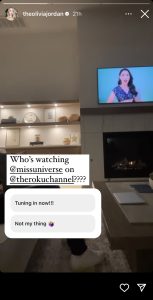 When you ask questions, your followers have a better chance of getting engagement. You can ask these questions through the caption of your post, through an Instagram Story with an emoji slider. Or through an Instagram story with a poll Or through asking your followers these questions directly through an Instagram Live video.
Some great examples of questions to ask are: 
Do you like…?
Would you buy…?
Which do you prefer…?
Have you seen our latest…?
This or that?
What year would you travel back to in time, and why?
What's one thing you can't live without?
What are you most thankful for today?
What's the one thing you do for everyone?
Who inspires you every day?
What was your dream job as a kid?
Are you a cat or a dog person?
What's your superpower?
What's the best compliment you ever gave?
Be aware that people generally enjoy naming their favorites in any category. And they love to share about themselves. As you get to know your audience better, you will find ways to ask questions that tap into their interests.
Increase Your Reach
The ideal strategy for increasing your reach and growing Instagram followers involves taking the time to understand your audience, create content that encourages engagement, and strategically use the platform's features. Be consistent in working to meet your audience's expectations.
You can't build an organic Instagram following overnight, but if you have the right mindset, you can.
For more advice on using Instagram for business marketing, see these Jemully Media articles.