I see you working incredibly hard to keep your social media updated and to have the most beautiful website. How come you still aren't seeing any major results? Sadly, if you're not steadily improving your SEO (Search engine optimization), it could all be for nothing.
When people search for a company like yours in their browser, you need to be one of those first results. Otherwise, your website will be greatly overlooked.  Employing SEO techniques is one of the most powerful tools any and every business can use to increase web traffic. 
Don't get me wrong, having a clean and up-to-date website is important. However, people need to be able to find you quickly and easily. It's not too late to overhaul your SEO efforts and get visible. Try using some of these SEO techniques to get your website up to where it deserves to be: the top.
---
---
10 SEO Techniques (You Needed Yesterday)
---
---
Use Google AdWords.
This is a way to find the words that people are using when talking about your industry/products like yours. You will be able to select the keywords that you believe are best associated with your business. It is also important to see what is trending and stay up to date with that.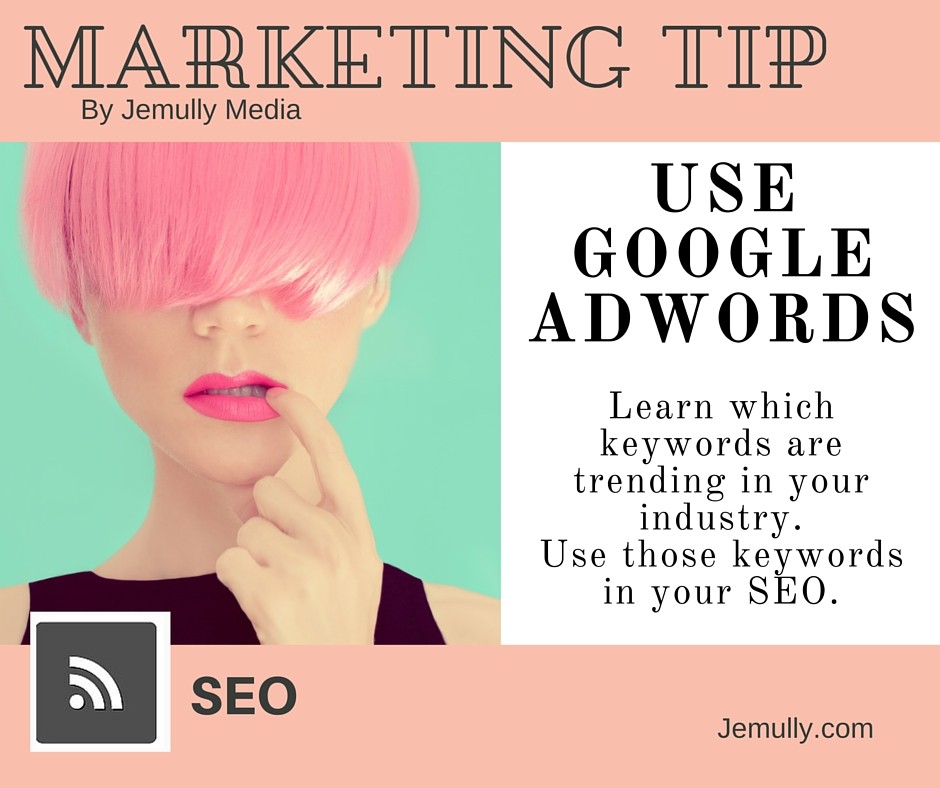 Know how often to use your keywords.
Don't overuse your keywords. The average for the best outcome is 1-4 keywords/phrases per 500 words in your website copy. Articles can have a bit more than this. You can get in trouble for "Google Stuffing" (using lots of keywords but not having good content to go along with it).
Keep updating and releasing new information.
Google will pick always pick the newest information. Even if your post is the most relevant, if it is older than other similar posts, it will be moved down in the rankings. Writing new material and using keywords effectively boosts your rank higher.
Use natural sounding keywords.
Find keywords that will flow naturally in the copy of your website. Don't use keywords that make a sentence sound strange just to use a keyword. Getting people to your page is great. However, if they get to your page and find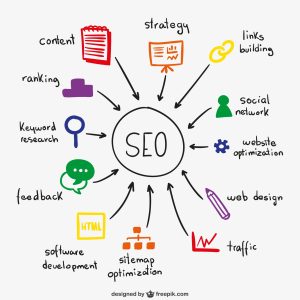 unnecessary or strange sounding content, the reader will distrust your information and navigate elsewhere.
Share keywords on social media.
Post using your keywords regularly and naturally on social media with a link to your website. This will help get Google Analytic's attention.
Dedicate one page of your website to each major keyword you are targeting.
This will be easier for google to focus on your individual pages and rank them accordingly. For example, if one of your keywords is designer shoes, you should have a whole page about the designers you carry. There should be a good amount of copy that shows you have rich material about this topic.
Back up your website regularly.
If you lose your data, you lose your rankings because the search engine will move on past that site if there is a reoccurring error. Yikes— don't lose all that hard work!
Start a blog.
This is one way to use your keywords, and variations, and have them on your site more often. This is also one way to get people to engage in your content. Blogs are shareable content that allow you to write about topics that are interesting to your target demographic. This helps you to have regularly updated content on your site, which also improves your SEO ranking.
Be mobile-friendly.
Google is looking for sites that are mobile friendly. Having this capability will create a good user experience, which in turn will help boost your rankings. Be aware of how videos and moving screens play on a mobile device.  (Related: Consequences of Ignoring Mobile Web Design.)
Write your own product descriptions.
Creating more unique content on your website gets rid of the "corporate feel." Tell a story with your product description. Having rich content for each product will also allow you to add more keywords without it being unnatural. Keep your customer happy and your SEO the best it can be. Win-win!
While SEO rankings are constantly changing, it is not impossible to keep up with it. Watch your analytics as you incorporate these SEO techniques to see which ones prove the most powerful to your website and your target viewers.