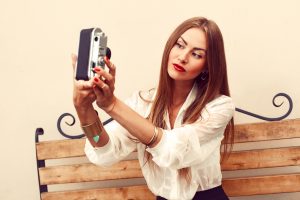 When Instagram started in 2010, it quickly escalated the trend of selfies. While selfies with duck faces are still posted a little too frequently, (see images below) Instagram is blooming into a creative space where users have the ability to showcase a different side of their personality.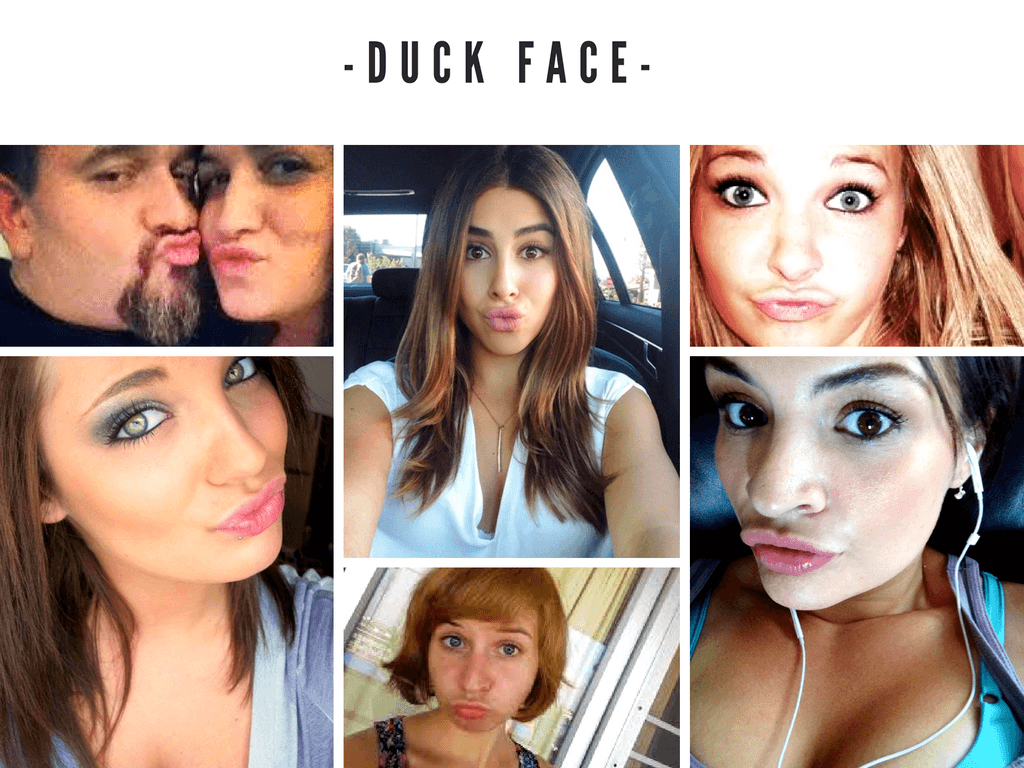 Instagram is also evolving into the perfect niche for a business to advertise and connect with people in a different way than they do on other platforms.
Until recently, Instagram was solely comprised of personal accounts.
Businesses used these personal accounts, but did not have any way to measure their success beyond manually tracking likes and follows. There was also only one place for a business to link their contact information: in the bio. Instagram for business has now arrived.
Instagram Business Profiles… finally!
We rejoice with you in the recent announcement of Instagram Business profiles. Here's what Instagram for business offers: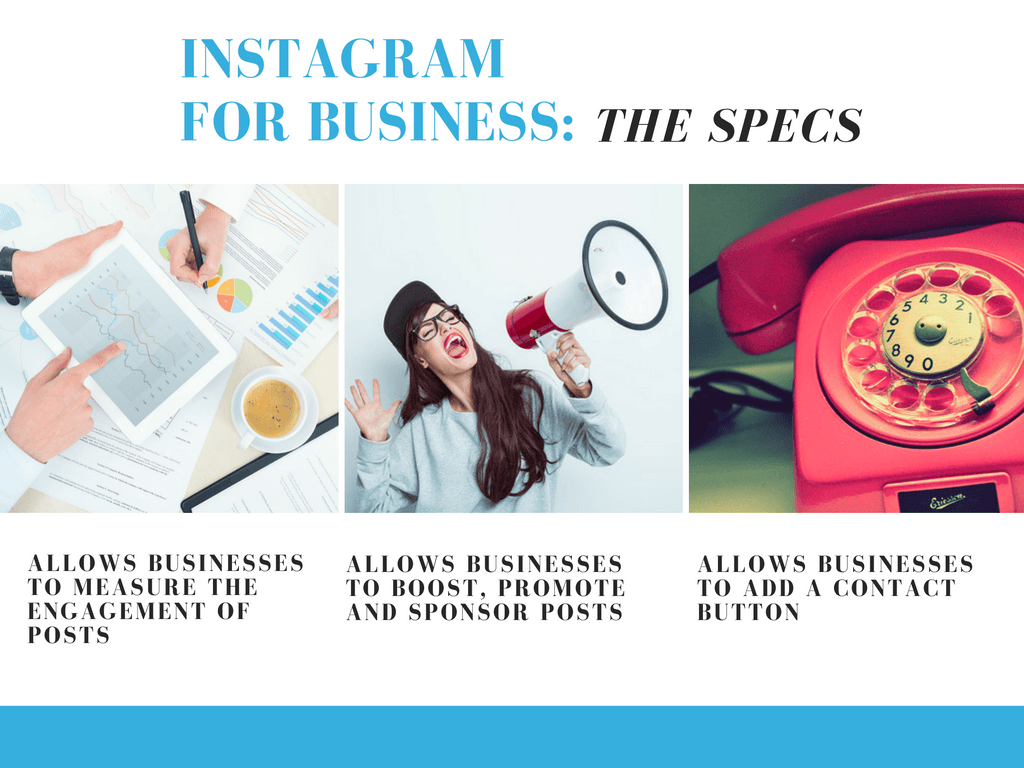 The contact button will be found on the home page. The user will be given the options to call, text, and/or email the business they are searching. Also, there will be a place where the users can click to get driving directions directly to the business. This valuable information was never possible before this update.
Having behind the scenes insights on posts will help businesses know what posts are driving the most traffic back to their website (the ultimate goal). Knowing which posts are getting the most click throughs will help with creating an account best tailored to its followers.
A sponsored post on Instagram is very similar to a promoted post on Facebook. (No surprise here since Facebook owns Instagram) The real perk is the "Learn More" button on the post. This button typically is used to link directly to your website from the Instagram home feed.
Be Creative
A common mistake businesses make on Instagram is posting primarily about their products or services. Instagram is dedicated to creativity and being different. Sorry to be Jane Rain Cloud, but an account simply showcasing a product or a service over and over is likely to be a failure. A company that creates a unique personality with a little humor and inspiration will succeed on Instagram. Take a look at a few of our fave brands that really showcase their creative sides along with promoting their brands:
Being a little off the beaten path isn't a bad thing at all. (For even more insight, here is some insta-spiration for you and your business)
Create posts that people will want to show to their friends. While there are apps like the Repost App, when users want their friends to see a post they will typically just tag them in the comment section. What a great way to introduce people to your company! You'll be able to see all your creativity pay off once people start sharing and commenting on the posts.
Be Interactive
No one likes a one-sided relationship. Interactions on Instagram are no different. Comment, like, and share posts to show active participation in the Instagram community. This action also helps grow an organic following.
Also, being more active on social media helps your SEO (Search Engine Optimization) rankings.
Follow the Leader
Of the top 100 brands in the world, 90% of them are actively promoting their products or services on Instagram. Large and small businesses are starting to catch on to the advantages Instagram can bring them. Using a popular hashtag, companies are able to reach an extremely large audience.
In today's world, companies are expected to be active participants on all forms of social media. Instagram is now near the top of the list. And now, you can't afford to ignore these new features that are newly available and ready for your business. Show a little bit more of your business' personality; just spare us all the duck face.