Importance of Content in SEO: A Guide to Creating Killer Content
Search engine optimization (SEO), a buzzword in the digital media space, matters greatly to online marketing success. SEO supplies the key to unlocking powerful organic visibility and growth for businesses online, but attaining such success becomes almost impossible without high-quality content.
Without great content, Google won't notice you! If your content doesn't pass "Google's algorithm test," it won't appear in the search results, at least not high enough to be noticed. Consumers click on the top-ranked search results. And they won't stay in the hunt long, so "ranking high" becomes imperative. But good content – timely and relevant – can change that for an online marketer.
That said, understanding how to create killer content that Google loves puts you in the chase for increased keyword ranking and visibility.
What follows are actionable steps on how to create killer content that will attract organic visitors and make your website or blog stand out. So read on to find out why content matters so much for SEO  and what you need to do to write excellent content!
What Is SEO and How Does It Work?
SEO stands for "Search Engine Optimization," the process of optimizing web pages and content so as to rank higher on Google's search engine results page (SERP). The process calls for using keywords, backlinks, and other techniques to improve a webpage's ranking.
SEO-optimized content helps Google's web-crawling bots to more easily analyze the value and intention of your post. Accordingly, this allows Google to more handily index and rank your webpage or blog post, hopefully favorably. When that happens, you get more organic visitors to your website, ultimately resulting in increased conversions, sales, and ROI.
When users search on Google, they see a list of webpages that were summoned up based on the nature of the search and the likelihood of those (ranked) webpages being able to satisfy it. This is why your content must be well-optimized for SEO.
Understand, too, that SEO is a long-term strategy, not a one-off tactic, as it takes time to see results.
So if you want your website to rank higher on Google's search engine results page and increase organic visibility, you need to ensure that the content you are creating is optimized for SEO.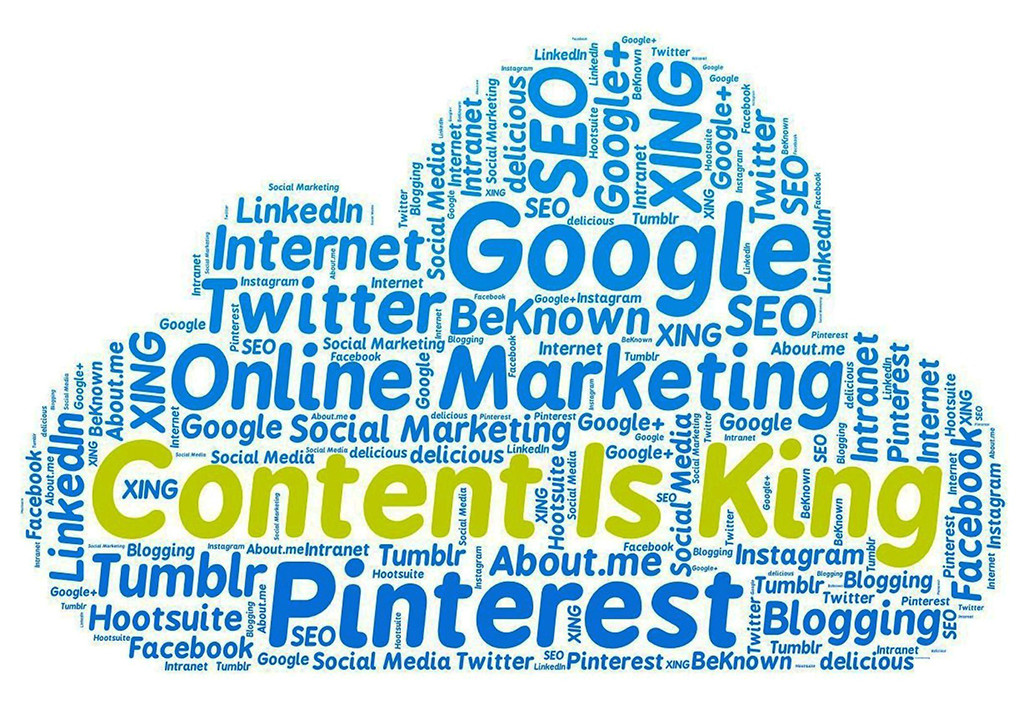 Why Is Content So Important in SEO?
Content, the lifeblood of SEO, wins your website increasingly better domain authority and that, too, improves the SERP rankings of your individual web pages. So called "on-page SEO" can be done on each individual page, and that is critical. Especially the steps of declaring a "designated keyword" (or key phrase) for the page in question. But apart from that, just adding more good content with regularity supplies a vital aspect of SEO. That's why so many marketers say that "content is SEO."
In the digital age, content is king – it's the only way to ensure your website stands out from the competition and makes an impression on potential customers.
Here are the top 6 reasons why a well-crafted content strategy can make all the difference in SEO success.
1. Content Helps Create Visibility in Search Engines and Improve Ranking
When website owners create high-quality, keyword-rich content, they increase the chances that their site will be found by those searching for relevant topics. SEO algorithms are designed to detect well-written, relevant, high quality content.
Creating valuable content gives you an advantage over competitors seeking ranking for the same keywords you promote.
2. Content Helps Build Credibility for Your Brand and Website
Quality content establishes trust with visitors and potential customers alike. By providing value through informative content such as blogs, articles, white papers, industry reports, and infographics, website owners can show their expertise on a given topic or industry and establish the quality of their brand.
This translates into increased trust from visitors and potential customers, which can lead to more conversions over time.
3. Quality Content Encourages Social Sharing
When users find exciting articles or blog posts, they often share them on social media channels like Twitter or Facebook – which gives you an extra boost of visibility that wouldn't happen without great content being published.
Good social sharing metrics also help improve search engine rankings as well. It all adds up. When Google sees that your webpages draw traffic from social media platforms, via backlinks, Google decides that your webpages have added authority and appeal.
4. Quality Content Creates Opportunities for Link Building
Links are one of the most important ranking factors in SEO. And quality content helps you build links. When other websites find your helpful content and link to it, this sends signals to search engines that your page is essential and should be ranked highly. And, of course, higher rankings can lead to more organic web traffic… exactly what businesses want!
5. Content Helps Establish You as an Authority
When users find accurate, helpful information on your site, they feel more confident about their purchase decisions, which boosts conversion rates for that page or product – provided you have created engaging copy that speaks directly to the reader's needs and aspirations.
That authority can also help build relationships with trusted sources, such as influencers and Google itself! As such, investing in quality writing services or editorial staff is strongly recommended if you want to see real improvement in website rankings over time.
6. Quality Content Supports Other Marketing Efforts
Lastly, quality content can support other marketing strategies like link-building campaigns by providing opportunities for potential link partners interested in sharing your work due to its high-quality nature.
Plus, it serves as great fodder for email newsletters since users enjoy receiving updates from businesses that engage them with exciting topics throughout their journey down the sales funnel!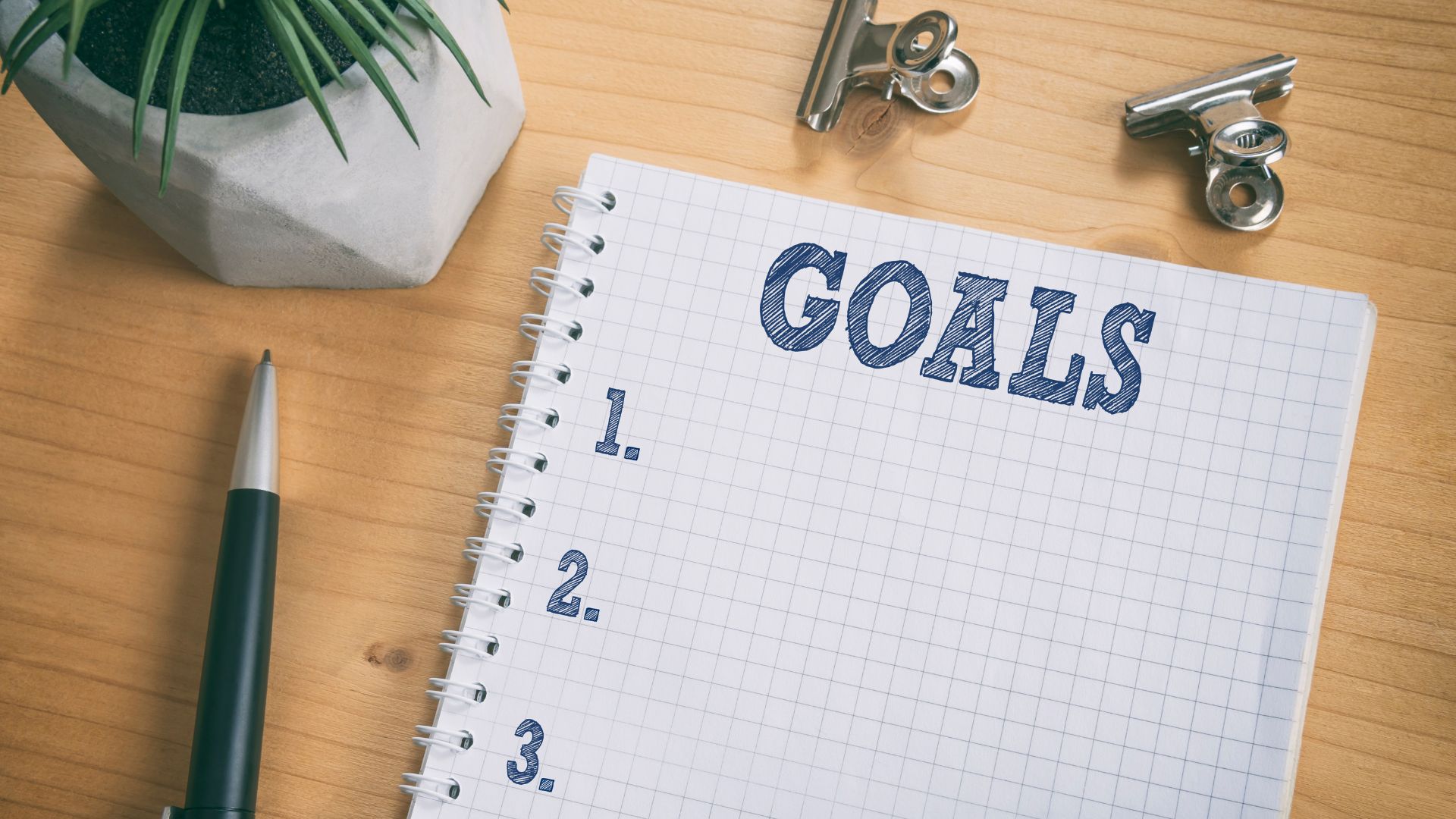 Writing Killer Content for SEO: A Step-by-Step Guide
Now that we have established why content carries so much importance in SEO, we will dive into the nitty-gritty of how you can create killer content that will help you rank higher in Google's SERPs.
This step-by-step guide will help you create content that boosts your rankings and draws in more website visitors.
Set Clear Goals and Objectives
Before starting any project, set clear goals and objectives. What do you want to achieve with your content? Are you looking to increase brand awareness, generate leads, or drive more sales? Taking the time to define purposeful objectives will ensure that your efforts are focused and successful.
You can also use these objectives to develop an editorial calendar that outlines the topics you want to cover and when they should be published. This will help keep your content organized and consistent.
Establish Your Target Audience
It's essential to determine your target audience before you even begin writing so that you can craft compelling messages that resonate with them and motivate them to take action.
Identifying who they are, and understanding their needs, challenges, interests, pain points, goals, and the ways they like to consume information (e.g., blog posts, infographics, eBooks) gives you valuable insights into what kind of content interests them.
Research and Choose Relevant Keywords
Once you know your audience, you may research and choose keywords to assist Google to appraise your content. For SEO success, your content must be optimized for your target keywords so Google can index and rank it.
You can use keyword research tools to help you find the most relevant keywords for your content, such as Google Keyword Planner, Ubersuggest, Ahrefs, or Moz's Keyword Explorer, to identify popular terms related to your topic that people are searching for online.
Create an Outline
Outlining takes you further toward creating killer content for SEO, as it helps ensure consistency throughout each piece of content while providing structure from which writers can work.
Outlining also allows editors or copywriters to easily understand the message being conveyed without having to guess or make assumptions about what the author is trying to communicate.
Create Intriguing Headlines That Grab Attention
Good headlines engage users and draw them into your content. Try to include numbers because these improve readership. And favor action verbs to make the message more direct and compelling.
Your headline should intrigue without overpromising or misleading readers. It must accurately frame the content that follows so readers know what to expect before diving in.
Keep headlines short and sweet but ensure they include relevant keywords where appropriate so they can be summoned by search engines like Google or Bing when users search for your subject matter online.
Craft Killer Content
Now it's time to get writing! Develop engaging content. Make it informative, well-crafted, and easy to read. Ensure you've optimized for the keywords you set out to target. But also make sure it still reads naturally and makes sense.
A few tips to help you create killer content:
To get readers to act, use the Attention, Interest, Desire, and Action (AIDA) model when writing.
To help search engines index your content, carefully place keywords in H1, H2, and H3 tags, image alt text tags, and URLs.
Avoid "stuffing" keywords or using them too often.
Add a meta description containing a summary of what visitors can expect on that page, and ensure it includes the target keyword phrase.
Write compelling and relevant copy that speaks to your readers, engages them, and provides value.
SEO performance improves with a number of tools, such as HTML sitemaps, canonical tags, Schema markup, AMP pages, and so on.
Promote Your Content
Creating quality content comprises only half of the battle—you also need people reading/viewing/listening so they can benefit from it! Share snippets across social media platforms such as Twitter and Facebook, and reach out to influencers asking them to share it too!
Also look into guest blogging opportunities on other websites related to yours to expose yourself further within your niche market!
Track and Analyze Performance
Finally, track the performance of your content to see how well it does. Use tools like Google Analytics to track page views, referral sources, bounce rates, click-through rates, and more. This will allow you to understand which content types perform better than others and adjust your strategy as needed.
Conclusion
Content comprises a critical element of any successful SEO strategy. If you want your website to rank well, you need great content. However, creating killer content can indeed be challenging.
Use the tips and tricks outlined in this guide to create content optimized for SEO, engage your readers, and provide value. With enough effort, you can see commensurate results in your website's traffic and ranking.