How to Perform a Great SEO Audit of Your Ecommerce Site
By Stefan Smith
Search engine optimization (SEO) for e-commerce is critical for every store website as it helps to generate organic leads. These leads result in sales and help in revenue growth. Many e-commerce sites rely on organic traffic as it immensely contributes to their sales. Ignoring SEO can influence e-commerce sales.
A BrightEdge report revealed organic traffic generates about 36.4% of revenues for ecommerce sites. That is the reason why e-commerce platforms must perform regular audits of SEO for ecommerce. It helps them to check how the site's SEO strategy is performing. The higher your position in the search result, there is your chances to attract traffic to your website. It helps you stay ahead of your competitors and increase conversions.
Many e-commerce site owners are not sure about SEO strategy and do not know how to perform an SEO Audit on their website. This article enumerates the best way to perform an SEO audit of Your ecommerce site, but before that, let's understand what an SEO Audit is and why it is so important for an e-commerce website.
What is an SEO Audit?
SEO audit is the process of reviewing the website's performance on the SEO parameters. It involves spotting problems on your website that result in poor ranking on search engines. An SEO audit of a website includes the following:
Technical SEO: It helps you check the technical aspects of your website that is if the search engines can crawl and index it.
Content gap and scope of improvements: It includes verifying the content quality that is whether the content is aligned with the search query. Besides, you need to check the content readability and plagiarism.
On-page SEO: On-page or on-site SEO involves optimizing HTML tags (title, Meta, and header), headlines, and images. It also checks if search engines understand the content's relevance for the search query and are keyword optimized or not.
Off-page SEO: This step helps you understand issues related to backlinking, branded searches, reviews, etc. which is important to confirm a website's authority and trustworthiness.
Website performance and user experience: Verifying the website or app performance like navigation, and user-friendliness.
Website security: The success of e-commerce websites largely depends on their security. No customer likes to shop on an unsecured website. The security checklist includes penetration testing, updated software, the presence of a valid SSL certificate, and monitoring traffic volume. If you are planning to purchase SSL certificate then, a wildcard SSL will be a great choice and you can get cheapest Wildcard SSL certificate from trusted provider.
Why is an SEO audit important for an e-commerce website?
As we know, e-commerce websites attract a significant volume of organic traffic, and these websites need to ensure they are performing well in SEO parameters. E-commerce websites also undergo frequent changes like adding new product pages and removing old ones, which can affect the SEO, and your site's ranking can go lower suddenly. The changes also include product description, product category setup, customized recommendations, navigation menu, and others. Moreover, most e-commerce sites have a highly complex architecture and a simple change can affect the site's performance. SEO audit helps you identify if there is any error that is leading to low ranking on search results. For all these reasons, an SEO audit is indispensable for every ecommerce website.
Tools required to perform an SEO e-commerce audit
Performing an SEO audit requires you to use some tools. The following are five essential tools you need to use for the purpose.
Google Analytics: This tool provides various metrics and data on how the website is performing in the search engine.
Google Search Console: It helps you verify if the crawler has indexed the website correctly. It also informs you about the failed attempts at indexing, and 404 errors.
Google Schema Markup Testing Tool: This SEO audit tool was earlier known as Google Structured Data Testing Tool. It is used for reviewing the site's schema markup and allows you to verify that the schema is error-free.
SEMrush Audit Tool: SEMrush all-in-one digital marketing tool that encompasses multiple tools including keyword research, content optimization, rank tracking, social media monitoring, and many others.
Google PageSpeed Insights: Website speed is a critical factor for SEO. This tool measures the loading speed of your website.
Google SERP Snippet Optimization Tool (formerly SERPsim): This tool simulates Google's search engine results pages (SERPs). It is an easy-to-use tool where you just need to type in the URL of your page, title, and Meta description and you will get a result.
How to perform an SEO audit of your e-commerce website?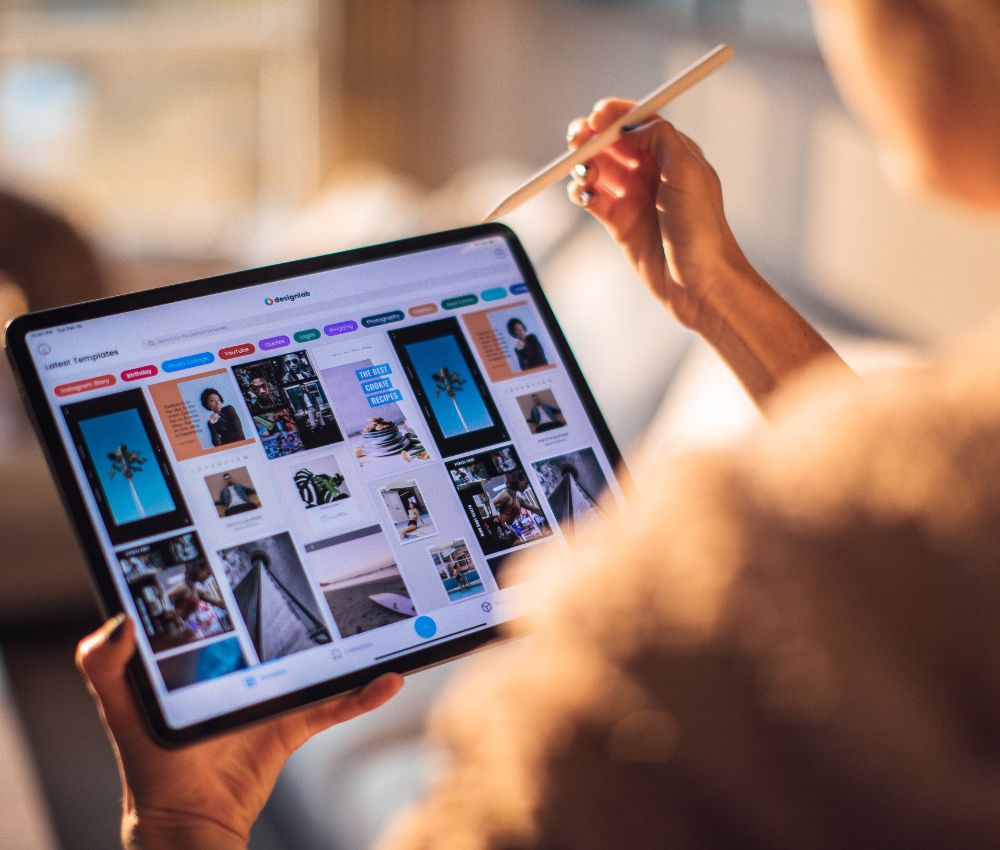 Keyword Usage
Keywords are one of the most critical factors to consider while doing an SEO audit for your e-commerce website. Evaluating the keyword usage will help you find how your pages appear in relevant search results using the targeted keywords. It is very critical for e-commerce websites because how your website ranks on search results directly influences the number of people visiting the site and shopping.
Using the keywords in the right places and maintaining adequate keyword density throughout the content is very important. However, you should not fit keywords abruptly in the content and stuff anywhere on the page. A general rule is that the primary keyword should be 1-2% of the content; however, there is no hard and fast rule.
Sometimes, the primary keywords are used once or twice, yet the pages rank well. Make sure that the keyword fits naturally and spread them uniformly across the content. Also, use secondary and long-tail keywords at least once in the content. Google Search Console helps you evaluate your pages' rankings and find which pages are not ranking well. Once you identify the page, check the usage of the keyword and make sure they are used correctly.
Check the title tags and Meta descriptions
While Keywords help in the better ranking of the webpage, you cannot ignore the Meta title and description. These are the first things that appear in the search results. A poor title and Meta description can affect the click-through rate (CTR) of your webpage. A compelling title and Meta descriptions persuade the visitor to click on the link. It significantly increases sales and revenue. Imagine you are looking to buy a dress and you search for it on Google. Will you click on a link that seems dull and not appealing? You will not; so think from the perspective of a customer and make sure the metadata is captivating enough to attract users to click the link.
Content quality check
Content is another critical factor in your SEO e-commerce audit. People usually visit the internet for two reasons – to get information about something or shopping. If you are creating content for an e-commerce website, make sure you provide the correct information about the product. In addition to this, you make sure the content matches the title and Meta description. Other factors to check in the content are simple language, and readability, and it should be well structured.
Check crawlability and indexability
Crawling means scanning the website by search bots to check the accessibility and content quality of the webpage. Whenever you create a new page on your website or make some changes, the crawler discovers and collects new information about the web pages for indexing. If the crawler cannot scan your website correctly, there will be indexing problems.
Indexing your web pages is critical for SEO on your e-commerce site. The crawler indexes every page on your website into a big registry. Whenever a user searches for a keyword on the search engine, the bot finds relevant pages from the index and displays them. If the crawler cannot index your webpage properly, it will not be indexed. So make sure to check the indexability of the pages.
Evaluate your page loading time
Page loading time is another crucial factor to check while auditing the SEO of your website. It is very critical for every e-commerce website. If your website loads slowly, it will affect user experience. No customer likes to wait for a long time for the page to load. They will move to other sites for shopping. You can use tools like Google PageSpeed to measure the speed. Besides, do a competitor analysis to compare the loading speed of your competitor websites.
Check for mobile-friendliness
Another crucial factor to check while doing an SEO audit is whether your website is mobile-friendly. Nowadays, most people browse the Internet using mobile phones. According to a recent report, about 59.72% of the global Internet traffic comes from mobile phones. Therefore, you cannot ignore mobile phone users and analyze the mobile-friendliness of your website.
Trustworthiness
Trust is critical for the success of any ecommerce store. No customer will shop on a website that does not have an SSL certificate. You must have noticed that Google warns users saying the connection is not private when they visit any website without HTTPS. Make sure to check if the website has a valid SSL certificate. Get an SSL certificate from a trusted provider and install it. If you already have one, check if it is still valid or not.
Conclusion: An SEO audit for e-commerce relates to allowing the best web presence with required best practices. The main purpose is to recognize issues related to technical SEO, website structure, On-Page SEO, User experience, and many other important things. We have tried to mention the above practices for the best SEO audit that can bring measurable results.