The History of Facebook – An Overview
 A quick look at the history of Facebook (the largest social platform in the world), gives us a good idea of the platform's great influence. The social networking site known today as Facebook was founded in 2004 by Mark Zuckerberg, along with Eduardo Saverin, Andrew McCollum, Dustin Moskovitz, and Chris Hughes. Today, it boasts more than 2.8 billion monthly active users, making it the largest social media platform in the world. From its humble beginnings, Facebook is now a global giant with worldwide influence.
2004-2005: The Origins of Facebook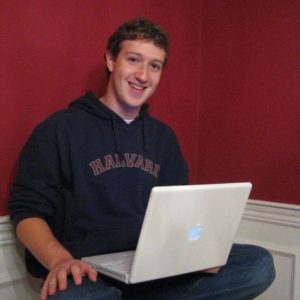 Initially, Zuckerberg, then a sophomore at Harvard, created Facebook as a social network for students at Harvard University. He wanted a platform that would allow students to connect with one another, share information and experiences, and create a virtual campus community. In February 2004, he launched the first version of Facebook, then called Thefacebook.com.
Quickly, the early version of Facebook, available only to Harvard students, gained popularity and was expanded to other Ivy League schools. In the following months, Facebook expanded to yet other colleges and universities, allowing students from around the country to join the network.
2006-2008: The Newsfeed
As Facebook continued to grow, it started attracting the attention of venture capitalists and investors. In 2006, Facebook received its first investment from PayPal co-founder Peter Thiel, which helped the company expand its operations and reach more users.
In 2007, Facebook introduced its first major feature, the News Feed. Subsequently, this allowed users to see updates from their friends in real-time, making the platform more engaging and interactive. In the same year, Facebook also introduced the platform's first advertising program, which allowed advertisers to reach the site's growing user base.
2009-2010: global growth
By 2009, Facebook had become one of the largest social networks in the world, with over 200 million active users. In 2010, the company launched its first official mobile app, making it even easier for users to stay connected with their friends and family while on the go.
2011-2015: The Rise of Mobile and the IPO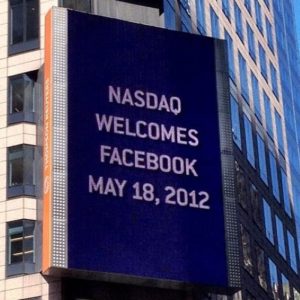 As smartphones became more widespread, the popularity of mobile apps also grew.  To capture the audience, Facebook adapted to the changing landscape by putting more focus on mobile. In 2012, the company went public, charting one of the largest initial public offerings (IPOs) in history.
In 2013, Facebook acquired the popular photo-sharing app Instagram for $1 billion. As a result, this helped Facebook expand its reach and allowed the company to tap into the growing popularity of photo sharing.
In 2014, Facebook introduced a new feature called Facebook Paper, which was a news-reading app that allowed users to personalize their news feeds and discover new content. Unfortunately, Facebook Paper didn't gain the popularity that Facebook had hoped for, and the company eventually discontinued the app.
2015-Present: The Rise of Virtual Reality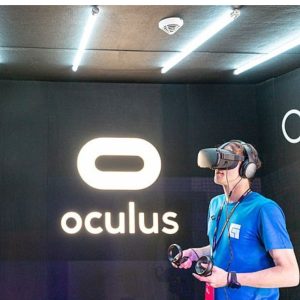 In recent years, Facebook has continued to evolve and expand, introducing new features and services to meet the changing needs of its users. In 2016, Facebook embraced the big trend known as virtual reality (VR), with the company launching its Oculus VR headset in 2016.
THE FIGHT AGAINST MISINFORMATION
Unsurprisingly, it's not been all rosey for Facebook. As the platform grew, the company faced increasing criticism and scrutiny over issues such as data privacy, misinformation, and the spread of fake news. In 2018, the Cambridge Analytica scandal came to light, revealing that the data of millions of Facebook users had been improperly collected and used for political purposes.
In response to these concerns, Facebook has made a number of changes and improvements, including increased transparency and the introduction of new features that help users identify and report misinformation. Despite these efforts, the company continues to face criticism over issues such as privacy and misinformation, and it remains to be seen what the future holds for Facebook.
Want more? Here are a few other sources that provide additional information on the history of Facebook: Britannica, Wikipedia, and This Day in History.
TIMELINE
Here is a detailed historical timeline of Facebook from its beginnings until now:
This timeline highlights some of the major events in Facebook's history, from its humble beginnings as a college social network to its current focus on the metaverse and virtual reality. Along the way, Facebook has faced numerous challenges and controversies, but it remains one of the most influential and widely used social platforms in the world.
our facebook experience
Our team of marketers at Jemully Media has used Facebook and its business tools for more than 12 years to help our business clients stay in touch with their fans and followers. Jemully has taken team members to Facebook training events at the Facebook offices in Austin, Texas, in order to be better equipped to serve our clients. Good and/or bad, Facebook remains an important social media platform for most businesses with customer engagement and link-building for SEO. One of the questions we are often asked by clients is which is more important to a marketer: Likes or Follows? Both are important and represent a different set of data.