Running a startup tends to be many things. Exciting, yes. Challenging? Absolutely. But also, sometimes, nerve-wracking. It isn't easy to run a business when you're a seasoned campaigner working on an established brand. Moreso, it is not easy to create something from nothing. It is daunting. What complicates matters is that more than simply offering a great product or service is needed. You also need to handle all the associated admin — the worst is financial management.
As a startup, paying close attention to something as basic as billing is essential. The seemingly-simple process of getting paid for what you do is far more awkward than many assume, and there's no shortage of short-lived companies that went under because they couldn't nail their invoicing. To ensure your business doesn't follow suit, you must prioritize proper billing.
In this blog post, we'll provide helpful information and tips to help you ace your billing process and give your startup a great chance at succeeding. If you can choose the most appropriate billing process, implement software artfully, and master sending follow-ups, you can get somewhere. Let's get started.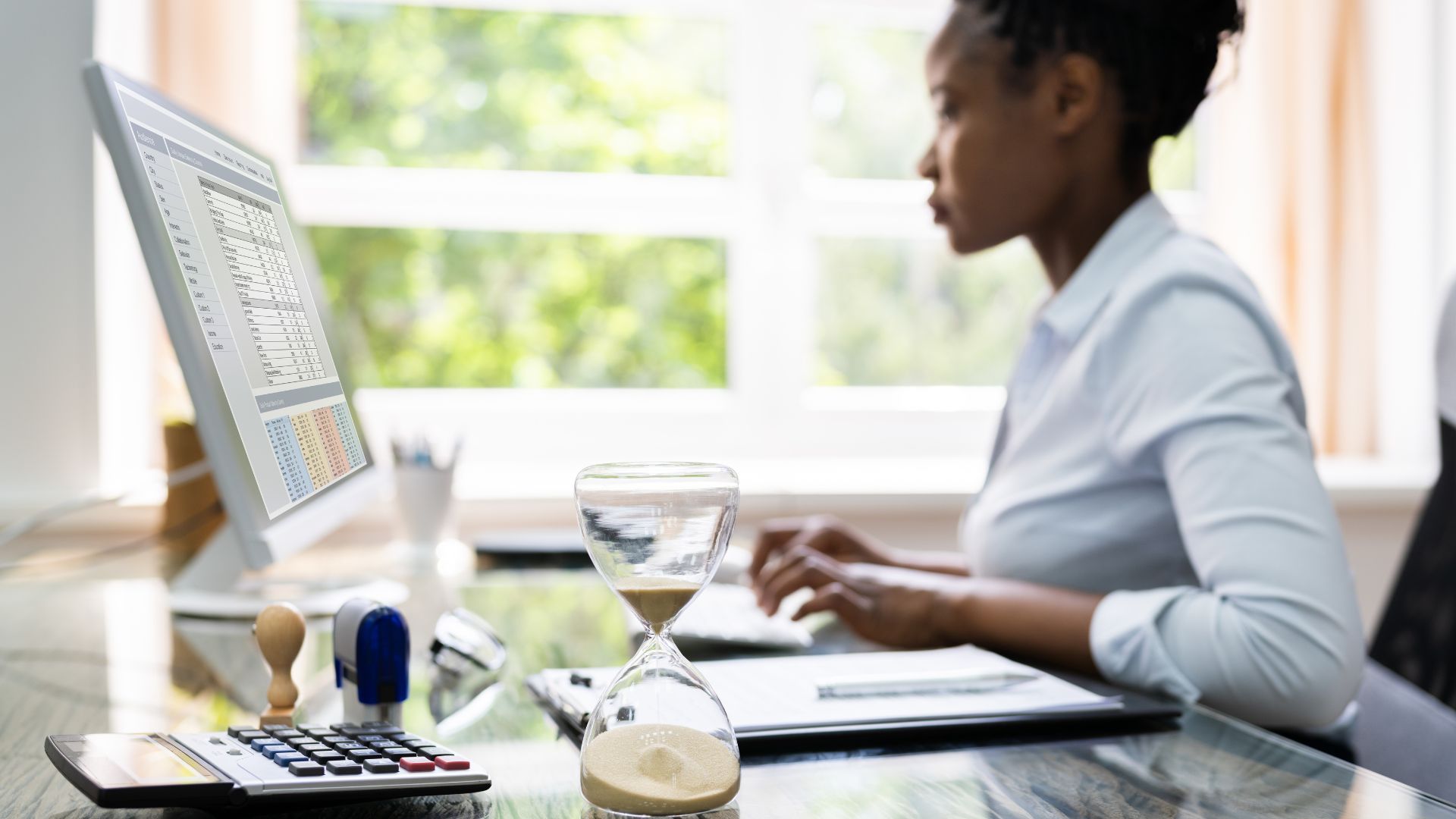 Types of billing methods
The first thing we need to cover is how you bill, which is how you determine what to charge people. Depending on your industry, this can get complicated, so you must ensure you're using the method that best suits your company's strengths and goals. Here are the four most common billing methods:
Time-based billing. Here, you charge clients based on the hours you've worked. This method is simple and particularly suitable for a service-based business (e.g., a consulting firm or a freelancer operating through a site like Upwork) as the time spent on a task typically correlates neatly with the value delivered.
Fixed-price billing. Here, you charge clients predetermined amounts for specific projects or services. This method is excellent for a business with clearly defined deliverables (e.g., a web design or software development agency).
Retainer-based billing. Here, you charge clients recurring fees for ongoing services, usually monthly. This method is ideal for a business that offers continuous support or maintenance (e.g., a marketing agency or an IT service provider).
Value-based billing. Here, you charge clients based on the value or results delivered rather than the time spent on the work. This method is suitable for a business that can demonstrate a direct impact on its clients' bottom lines (e.g., a business consultant).
How to choose a billing method
Now, how can you decide which billing type is right for your startup? Here are three core questions to answer (but remember that you can always follow your gut):
Where will clients see your value? Think about your value proposition and what your customers expect from you. If they want results no matter how long they take, charge based on results. Regardless of whether they use it, they charge a fixed monthly rate if they wish to pay attention each month.
What might your clients prefer? Even if you prefer a billing arrangement it makes the most sense to you, it won't work well if your clients hate it. Think carefully about the circumstances of your customers. Many businesses need to be financially equipped to take on big retainers, so you may need to accommodate them with project-based billing.
What are similar operations doing? Research the billing methods commonly used in your industry niche. You're not obliged to follow suit, but there's a lot to learn from how others work. Additionally, aligning with industry standards is simple and convenient and makes it easier to provide competitive pricing.
If you take these questions seriously, you can decide on a transparent and fair pricing structure that reflects the value you deliver to your clients while protecting your bottom line.
How to choose billing software
Handling financial matters manually is a terrible idea at this point. Software systems (particularly those featuring automation options) have become so cost-effective that there's no reason — aside from a general fear of technology — for you to avoid them. But if you invest in billing software, you need to choose well.
Here are the key factors you need to investigate while considering which software system (or systems) you're going to use for your company's foundation:
Operational compatibility. Make sure the software you're looking at supports your chosen billing method and can accommodate any unique aspects of your business, such as the use of multiple currencies or reliance upon complex pricing structures.
Automation features. The best billing software can automate tasks such as invoice generation, payment tracking, and the sending of reminder notifications. Tools like Chargebee can handle complex logic sequences, letting you account for varied circumstances. If you don't need a feature, that's fine — but if there's a chance you'll need something down the line, it's unwise to commit to a system that won't provide it.
Cost (including ROI). Billing tools vary massively in price. Some are free; others have free tiers with additional features you must pay for. Finally, others have no free levels, and you pay from the outset. Among those, budget contenders and enterprise-level behemoths are so expensive that they must be more suitable for startups. But don't look solely at the cost: also think about ROI. In other words, there might be better options for meeting your needs. If spending more will get you more, that's the route.
Learning curve. Deploying powerful software's not a good option if no one in your business can use it effectively. A well-selected system should be easy to use, so take advantage of trial periods and request extensive user feedback before making any extended commitment.
If you take the time to select the right billing software, you can put your business in a strong position for long-term growth — so don't rush this step.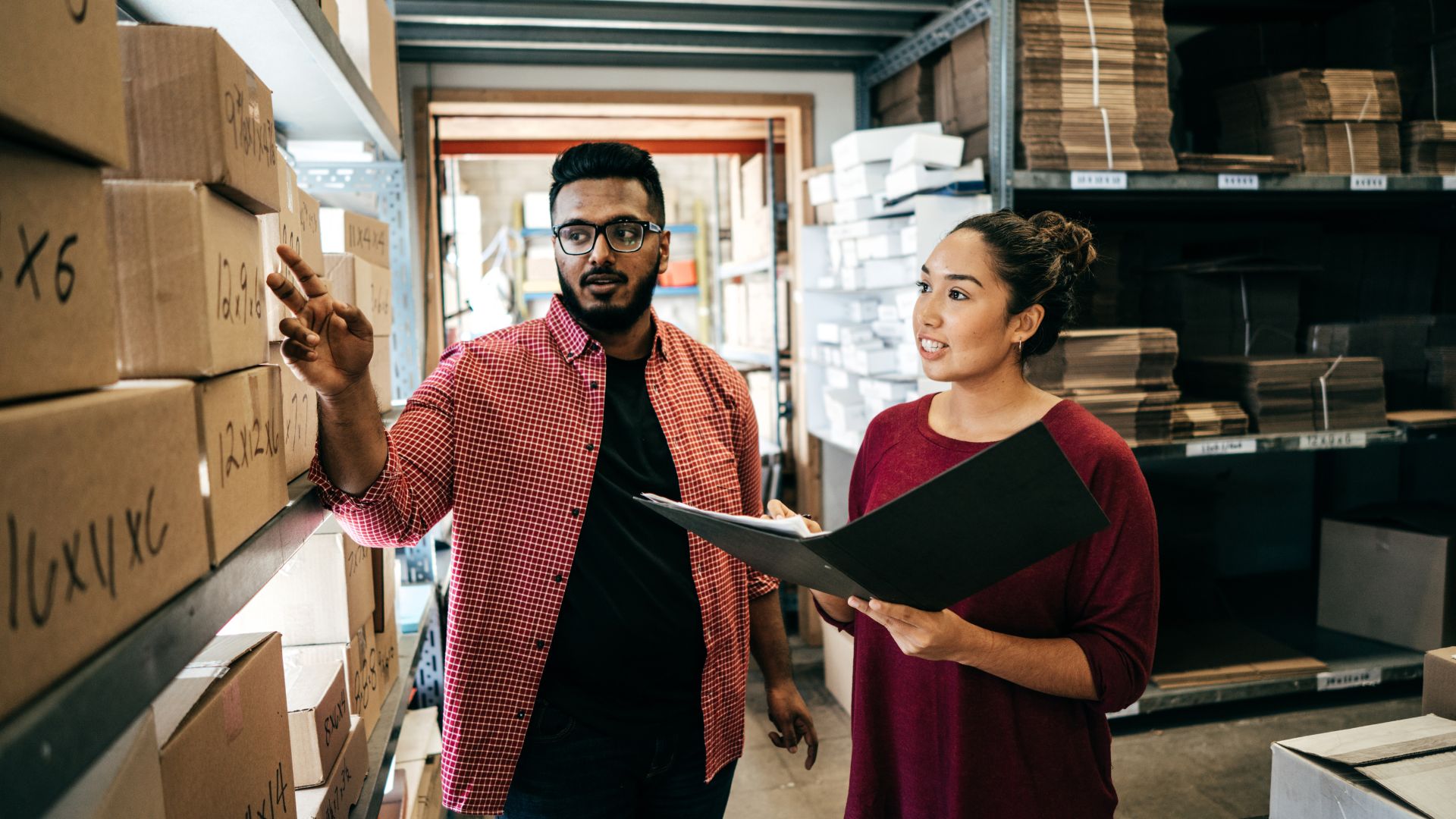 Establishing clear payment terms
Smooth and efficient billing requires clear terms of conduct. If you are clear regarding what you and your clients expect you to deliver, you'll minimize the likelihood of dealing with tricky disputes, late payments, and misunderstandings. Be sure to include each of the following components in every invoice:
Payment due date. You need to set a time frame within which the client is to pay, such as "Net 30" (payment due within 30 days of the invoice date) or "Due upon receipt" (payment due immediately upon receiving the invoice). If you don't do this, they may opt to kick the can down the road, saddling you with cash flow issues.
Late payment fees. Clearly outline any late payment fees or penalties the client may incur if they fail to pay the invoice on time. If you do this, you must be prepared to enforce that penalty if the client misses the deadline. If you follow through, the client will continue paying attention to your terms.
Accepted payment methods. Indicate the payment methods your startup accepts, such as bank transfers, credit card payments, or online payments through platforms like PayPal. Supporting multiple options can make it more convenient for the client to pay their invoices, so accommodate as many as you can.
Payment milestones (if applicable). Consider the options for long-term contracts. One option is to break down the total cost into smaller milestones or phases for a large project or long-term contract with separate payment due dates. Smaller payment options help manage cash flow and minimize the risk of non-payment.
In addition to displaying these things in every invoice, be sure to include your payment terms in your contracts or agreements — and if you think there may be any uncertainty with the terms for a particular client, communicate clearly to ensure that they do not miss anything.
How to nail your invoice design
Beyond being content-complete, a good invoice should have a professional design. Putting some effort into the design will serve your brand well and make your invoices more likely to prove effective. Aim to achieve each of the following:
Remove any unnecessary elements. Talking about your mission statement or including illustrations will only help some. Keep things simple and efficient.
Follow your brand guidelines. Use your brand logo, colors, font, shapes, and spacing conventions. Make the document unmistakably yours.
Make your contact details clear. In addition to your business name and logo, you need to include clear contact information. Include at least an email address and a phone number, and list your office hours and response times (work hours are even more critical to establish in the era of working vacations).
Smartly list the services or products delivered. Provide detail about the chargeable items, but don't skimp on the details either. Make it easy for clients to know what they're paying for and why.
Explain your preferred course of action. What is your preference for how they pay and when? If you explain what you'd like them to do (in addition to what you need them to do), they'll most likely be willing to oblige you.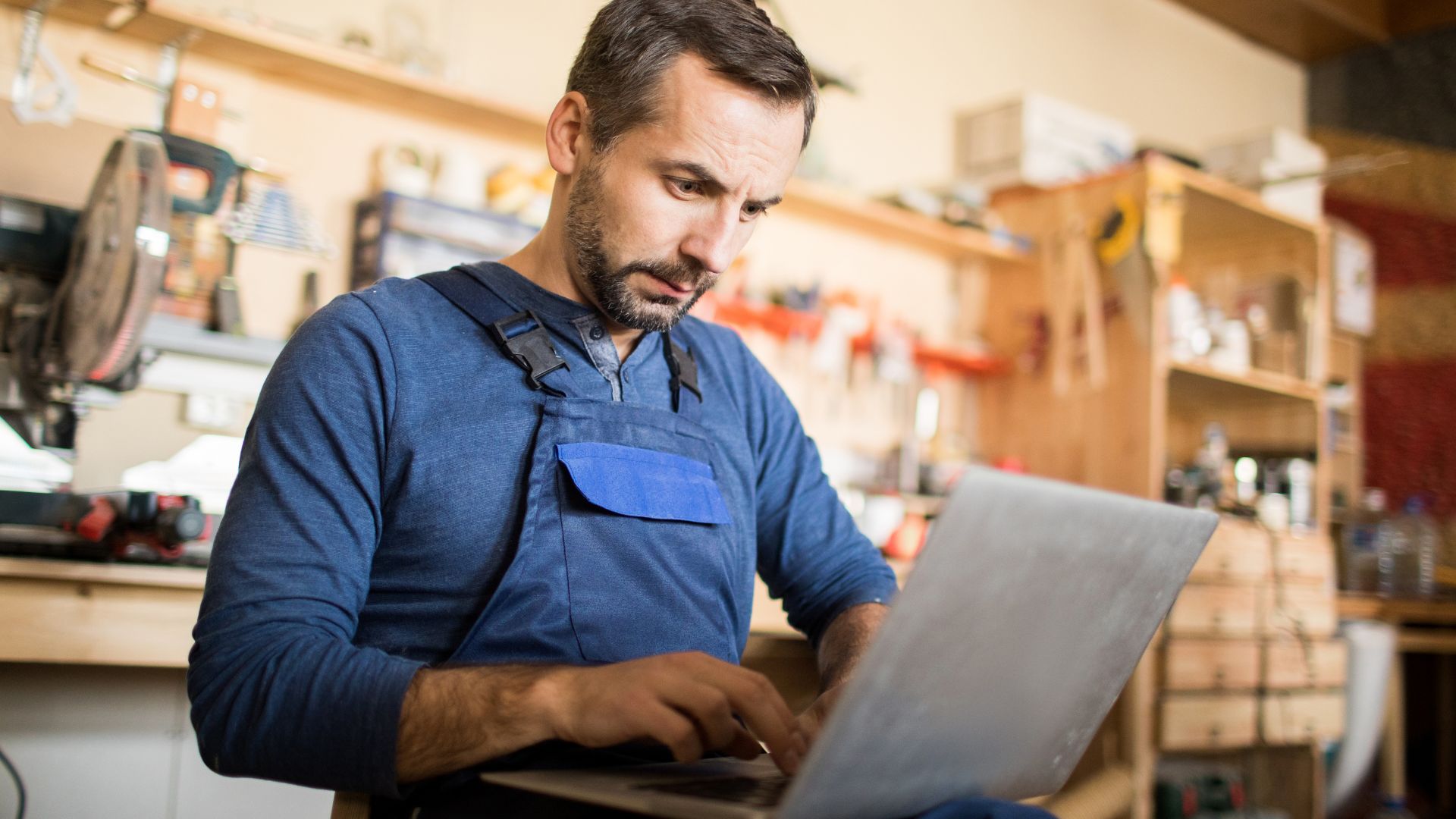 How to manage follow-ups
Some clients may still miss payment deadlines even with clear payment terms and professional invoices. Effectively managing invoice follow-ups can help you recover outstanding payments while maintaining good client relationships. Here are some tips for managing invoice follow-ups:
Send automated reminders. Use your billing software to automate reminder notifications, sending them a few days before payments are due (and a few days after those due dates if you have not received payment).
Reach out on schedule. It may be necessary to reach out to clients who've yet to make their payments, but if you do so, adhere to a schedule. You could send a friendly email after a week, a formal reminder after two weeks, and a final notice after four weeks.
Balance persistence and professionalism. While it's important to be persistent in collecting overdue payments, you mustn't be unprofessional or discourteous. A client may be willing to pay but facing financial difficulties, in which case prodding them would only sour the relationship. Remember that you can allow flexible payment arrangements or accept alternative solutions.
The importance of monitoring progress
Regularly monitoring and evaluating your billing process is essential for identifying areas that need improvement and ensuring its ongoing efficiency. Tracking key performance indicators (KPIs) and making data-driven decisions can optimize your billing process, reduce late payments, and improve your startup's financial performance.
To effectively evaluate your billing process, consider tracking the following KPIs:
Days Sales Outstanding (DSO). This metric measures the average number of days it takes for your startup to collect payment after issuing an invoice. A high DSO could indicate inefficiencies in your billing process or issues with your payment terms.
Percentage of overdue invoices. Monitoring the proportion of outstanding invoices in relation to total invoices can help you identify trends and potential issues with your invoicing and follow-up processes.
Invoice dispute rate. Keeping track of the number of disputed invoices can provide insights into potential inaccuracies or inconsistencies in your billing process. This documentation is essential as such issues could leave clients needing clarification or dissatisfied.
Once you've identified areas needing improvement, take appropriate steps to address them. You may need to refine your payment terms, improve your invoicing and follow-up processes, or offer additional payment options. Continuously monitor your KPIs to assess the effectiveness of any changes and make further adjustments as needed.
Wrapping up
In this blog post, we've covered numerous parts of acing the billing process. We've looked at choosing the suitable billing method, implementing billing software, establishing clear payment terms, streamlining invoicing and follow-ups, and regularly evaluating your billing process.
However daunting billing may seem, you mustn't forget that you have all the resources you need to get it right and make it sustainable. If you follow the advice covered here and give your best effort, you should be able to get where you want to go. Good luck!