Last year, around this time, we ran two pieces about the trends we expected to see in 2015. Not unlike clockwork, we have thoughts to share about web design trends in 2016, as well. But first, a question: Does anyone ever hold any of these prediction blog posts accountable? I can't say that I see such accountability very often on the Internet. Before getting to 2016, how did our posts from last year fare?
We had a few big hits from last year, and more than a few that either haven't quite panned out yet and could just as easily be rolled into our list of web design trends in 2016. Here are a few highlights:
Good Predictions:
Retro Fonts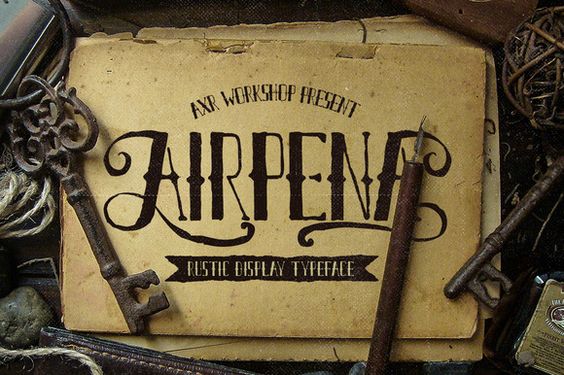 Who knew? Of all the trends I mentioned last year, fonts are among the things I know the least about. Typography is fascinating, and yet I feel very few people have a true aptitude for it. While it does make sense that new fonts will continuously be developed, I think singling out retro fonts has to earn us some big points. In fact, here is a great list of 30 new retro fonts compiled in November.
Storytelling
Storytelling through web design caught on big in 2015. People from all corners of the internet scrambled to figure out the best ways to do it, and now, implementing one or more of these elements is one of the first problems to solve when working on a new website. Whether it's the use of portfolios, cards, video, interactives, blogging, or something else, storytelling elements feel like fundamentals now. Like fonts, this one is going to remain in constant flux. That said, the importance of storytelling has seeped into internet culture and web design enough to chalk this one up as a win.
Mobile Optimization
I may be cheating here. Similar to storytelling, the importance of "mobile first" seems to have sunk in, even if it hasn't exactly proliferated yet. The building blocks are in place. The concept of not needing to load page after page on our smart phones has found purchase in the public consciousness. This may continue to play out in web design trends in 2016.
Related:  Consequences for Ignoring Mobile Web Design
Predictions that need to repeat a year:
Custom Video
While the custom video surge is coming, it's hard to say that it is here. The importance of video has caught on, but at this point it still seems people either still need to figure out how to do video well, or they have filed it in their ill-fated-New-Year's-resolutions folder. No big deal, the custom video train is still boarding.
Growing Divide Between Custom and DIY Sites
This is a tricky one. On one hand, the quality gap between a site made by a professional and a DIY site should be obvious. On the other, regardless of this quality gap, the DIY tools continue to get more sophisticated, and the cost of custom sites isn't getting any cheaper. So the urgency to opt for professional web help still isn't really there, but that doesn't mean the DIY sites are necessarily getting better, either. In theory, sure, now it's easier for a small business owner (who has a friend who has a nephew) who thinks he can build a great website on the cheap. Case studies we've seen at Jemully suggest otherwise. If you know your way around a WordPress site, the tools for the job (I'm thinking about all those great modular designs) are getting better all the time. But then again, so is professional web design.
Things To Come: Web Design Trends in 2016
Responsiveness 2.0. (It's time.)
via GIPHY
Everything I wrote last year (in Ten 2015 Trends in Web Design) under "Mobile Optimization" pretty much rolls over here. Responsive sites are not new, but until recently, there still seemed to be some mysteries floating around. Some sites would supposedly be responsive/mobile friendly, and yet not always work properly. Complex graphics can also cause fits. It seems trial and error has been a big part of improving responsiveness even as recently as 2016. Let's see if Responsiveness 2.0 can hit the ground running in 2016. Here is an extensive look at the state of responsive design as of September.
Card Layouts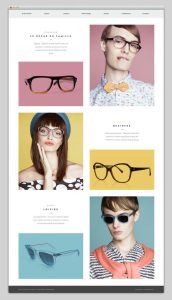 I mentioned cards last year, but only tangentially, so I'm counting it as a fresh web design trend in 2016 (house rules!). Card layouts are great for media sites and are among the key culprits for Pinterest's popularity. They won't be ideal for every site, but I've been on the lookout for ways to use this tool for over a year, so here's hoping that cards are ready for prime time in 2016.
Will Subtlety Win?
Subtlety is generally preferable in art, but sometimes, when you have the tools to do something extravagant, there's just no holding back. Last year, I wrote about minimalism and rustic, unvarnished touches being sprinkled throughout websites. While I still love clean lines, web tools and design tools are allowing people with less and less experience to produce cooler and cooler things. It's true in web design and really, in most facets of life. Will subtlety win? Or will "because we can" soon become a valid answer for why we've all chosen to "go bigger." I don't know the answer, but I think we will have ventured noticeably in one direction or the other a year from now.
Refining the Long Scroll
This is a past prediction that has indeed become a pretty popular trend, but I'm tweaking what I wrote last year in one major way. Long-scrolling sites can be a perfect fit for a number of situations, but they can also get unwieldy if the concept isn't rock solid. Long-scrolling works great for Facebook and some media or blog sites, where the new content gets plopped on top and you can scroll to older content. That's all well and good. But if you're deciding between this and something more traditional, it is paramount that the page has clear divides between content chunks, and that it isn't overwhelmed with animations or interactives that slow the whole thing down. Long-scrolling is often done very well, but we have now realized that "too long" truly does exist.
The Latest User Experience Demands
Web trends come and go, but the desired effect of most of them is to improve upon whatever came before. User experience is always key in web design. It's all meant to serve the users. Helping the users helps your brand image; it helps your conversions; and it helps your dreaded bounce rate. This year, user experience improvements will be focused on a few things. One of which will be improving ecommerce site usability. Not every new web trend melds seamlessly with sales-oriented sites. Whether this means implementing a clearly-laid-out sales funnel or some other contraption, expect that there will be some major breakthroughs in ecommerce site design. And, as touched upon earlier in this list, look for the user experience to be further refined through the perfecting of long-scrolling sites and reduction of other distracting elements.
Do you agree or disagree with Tony's predictions for web design trends in 2016? Lay it down in the comments.
Tony's articles predicting 2015's trends:
Two CEOs Speculate on Web Design Trends 2015