Social media makes the world go around. When consumers use your products and services, they start talking about it online. And don't you want to be in on that conversation? Better yet, don't you want to start the conversation? Inform your clients of what you want them to know? And most powerfully of all, to tell the story of your brand?
"A brand is no longer what we tell the consumer it is – it is what consumers tell each other it is."
– Scott Cook, director of Intuit
Social media is about starting conversations and building relationships. And if you utilize it correctly, you can create a tribe: your followers learn that they are part of something bigger than themselves.
So let's get down to brass tacks. I know, as a business owner, you want more customers. Social media can help you.
Think about this: if you have 100 fans on your Facebook page, and each of those fans has 100 friends, your potential reach to "tell your story" is 10,000 people! A captive audience, waiting for you to fill their news feed with engaging posts and even get to know you personally. And people like to buy products from someone they know and trust. 
"Marketing is no longer about the stuff that you make, but about the stories you tell."
– Seth Godin, best-selling author of Meatball Sundae:
Why the Internet Works (and Doesn't) for your Business
Your website is your company's virtual front door. And social media is a huge key to your website getting found. Let's face it, no one can buy from you if they don't know about you!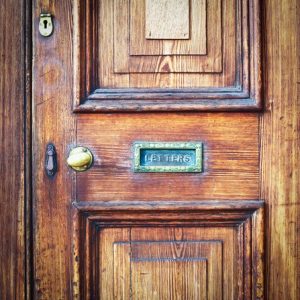 When you search for something on Google, it decides which pages it thinks are most relevant to you and gives you those first. Social media weighs heavily into this formula. Google asks itself, is your product a topic people are interested in talking about online? And it checks into your Google+, Facebook, Twitter accounts, as well as hashtags related to your brand, to determine the answer.
You have the incredible potential to really give people something to talk about. But this potential is largely untapped when it comes to most small businesses. Speaking in the broadest strokes, we find that most business owners are:
very busy,
know they need to be on social media, and
have little knowledge of where to start.
It's easy to become overwhelmed by the number of options. But that's where we at Jemully Media can help. We offer a set of social media packages that a busy business owner can look over and decide on in a short amount of time, conveniently shortcutting the process for you. These packages define the first steps that need to be taken to lay a foundation for your presence in your first 5-6 months on social media.
After the first few months, we will connect and review the foundation that has been laid. We'll plan the next steps together, custom-fit for your target audience, to set up the ultimate social media marketing plan for your business. How cool is that?
Let us help you tell your story and build your tribe so you can get back to doing what you do best. Jemully Media IS social media, simplified.