At Jemully Media,
we love working for you. And we also love working together. Teamwork is one of our Core Values. And when you meet our team, you'll see why we love collaborating. We have an awesome crew that is passionate about sharing your story online! Let us introduce ourselves.
Anthony Burke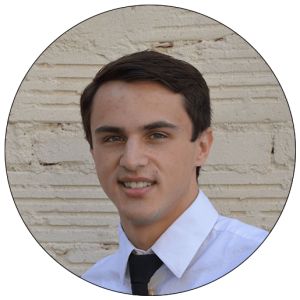 I've been in Abilene since 2013, and live here with my wife Mary. Most of my family lives in Rochester, NY, where I was born and raised. Abilene has been a positive adventure for us, though I do miss the snow just a bit.
My interests are numerous and when I'm not working at Jemully, I'm probably watching sports, appreciating film, reading, or writing. Even though no place does chicken wings like Western New York, I do love me some Texas BBQ. I also have a major sweet tooth.
As a part of the Jemully team, I work on our WordPress sites with both design and content creation, and I'm a proud member of the blogging team. It's fun to wear multiple hats on the job!
Colleen Crawford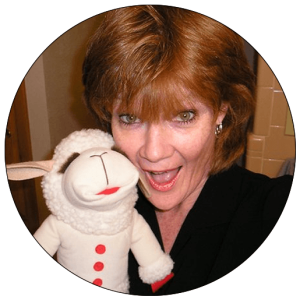 I was born in Pennsylvania. We moved to Dallas, Texas when I was 4, and I spent all of my growing up years there.
My husband, Dale, is the manager of taxes and treasury at Lauren Engineers. We have three daughters. Our oldest, Erin, is married to Travis, and they are the parents of the precious 6-month old Alena. We also have twin daughters, Jennifer and Traci.
I love to read. I just recently finished Bonhoeffer by Eric Metaxas for the second time. It's a wonderful book about an incredible man who really lived his faith. I love good movies and good TV series. Chariots of Fire and To Kill a Mockingbird are two of my favorite movies, and I still love to watch The Andy Griffith Show as well as some more current shows, Sherlock and Dr. Who!
I enjoy being a part of our drama ministry at church. Also, I'm still doing some voice-overs for TV and radio commercials here in town and also in the DFW area. My favorite snack foods are Skinny Pop and chocolate, and my favorite music includes jazz, Christian and oldies.
At Jemully, I'm a Sales Rep/Account Executive, selling our services to businesses that need them. I have been doing sales most of my life, and I love it because it involves people. Sales is all about building a relationship – a trusting relationship. I love educating the potential client about services that will be a great help to their business – it is a win-win!
Beau Green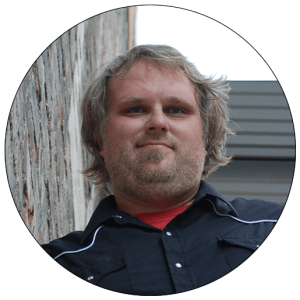 My wife, Melissa, and I recently moved to Waco, Texas so that Melissa could become the program director of the 100-year-old Waco Hippodrome Theatre. She and I are the proud parents of two four-legged children (Flash, a basset, and Sam, a boxer). I am a semi-professional bass guitar player and a recording engineer at a local studio. I am also a freelance photographer and videographer. Soon I will be helping produce a small, music-based television show that will film all over Texas. I enjoy movies, visual arts, kayaking, and hanging out with friends. The best part of being a part of the Jemully team is the free exchange of ideas. There is never a bad idea with this team; ideas that would be considered as bad in other work environments just lead to better ideas at Jemully. It is hard to find a workplace that promotes this level of creativity.
Dianne Green
I'm originally from Houston, but I have lived in Abilene most of my adult life. I have a large extended family, but I'm also a single mom of 30 years with 3 grown children who live in Waco and Austin. I've been blessed with amazing and caring children, one wonderful daughter-in-law, and an amazing son-in-law. What a blessing! I love all 5!
My hobbies include crocheting for others, reading and studying Biblical scripture, watching old movies and ABC's Once Upon a Time. Sci-fi and tearjerkers are great, too. I also love Life Coaching to help others get "unstuck," and I serve often with the Walk to Emmaus ministry. I'm also working toward being a real prayer warrior for all those that I meet.
My favorite snack is animal crackers (regular and chocolate)… but I love to eat almost anything! And when it comes to music, I love to listen to and sing loudly along with Christian Contemporary music, praising God!
At Jemully, I do sales, project managing, pricing, and praying for my sister, Kit Mullins. I love it because I get to work with Christian people that realize that time at work can be relaxing and fun. It is a team effort! I also get to work with a lot of family – it's great!
Emily Gerlach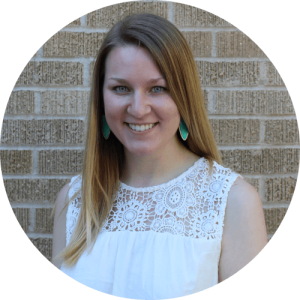 I was born in Far Hills, New Jersey and lived there until I went off to college. Believe it or not, Abilene is much bigger than the town where I grew up in New Jersey. I grew up in a rural area on a working beef farm where I was always showing cattle and running around with all sorts of other wildlife. I was the girl always taking pictures and posting them all over my bedroom wall…I guess that was my original form of Facebook.
For my freshmen year of college, I went to Messiah College in Pennsylvania. After a year, I decided to follow my two older brothers to Abilene Christian University, after all. I declared an Advertising & Public Relations major and I absolutely love it. I am now headed into my senior year at ACU. Last year, I was in charge of a team that coordinated a large event called Gutenberg and prepared successful branding plans for multiple clients.
I love going for a walk/run, watching The Office for hours on end, and reading the many books on my ever-growing "Must Read" list. I am passionate about building  community through the university ministry at my church and my social club on campus.
Bethany Morgan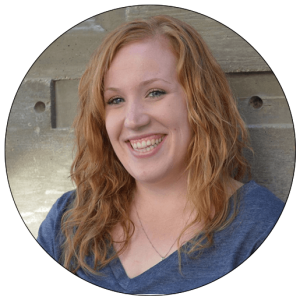 I grew up in Nocona (in north Texas) with my mother, father and older brother, but my entire family (grandparents, aunts, uncles, cousins) live in the same small town. Growing up with my whole family around was so much fun. There was always a shoulder to lean on or an extra brother or sister to pick up if you were in a fight with your real one. Country and awesome rolled up into a ball of fun that we call the Morgans.
But now that my college days are over, I live 5.5 hours from my family. However, I have three wonderful roommates here in San Antonio, so there is always someone to watch a movie or share a pizza with! Several more of my best friends live close by, so I am never alone in this big city. I'm a lucky girl to have so many giving and joyful people around me, and even more blessed to have a family to always travel home to.
My favorite way to relax is to snuggle up with a diet coke and an intensely dramatic show. This activity can be made even better with my favorite food, french fries and ketchup. Although I love being lazy when I get the chance, I try to keep busy with lots of other nightly fun. I'm involved in and love singing with my church's choir class. I also participate in a weekly women's Bible study that brings new people and fun activities to my life every time we meet.
When I'm not binge-watching Netflix or at a Bible study, you can usually find me hanging out with my friends (which could possibly involve Netflix, as well). Whatever I'm doing, I try to laugh as much as possible and enjoy life while it's mine to enjoy.
I am the Reputation Management Specialist at Jemully, which means that I am involved with managing our clients' online reputations. This has a lot to do with social media, so I post for our clients daily on various sites. I enjoy being able to work with so many different types of businesses. Learning how to be creative for such a wide variety of clients is a challenge that's worth taking on.
I love my job here! Online marketing is a very interesting topic to me because it's always changing, while the main goal is always the same: telling the world about how awesome your business is!
Jesse Mullins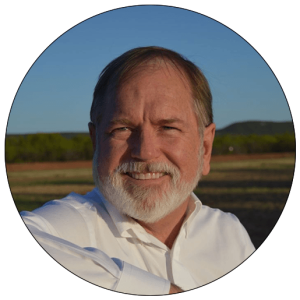 I'm married to Kit, who heads Jemully Media, and our blended family includes six children – three each from previous marriages. I have two siblings – a sister in Fort Worth, and a brother in Lexington, Oklahoma.
I love to travel and explore new places, and I'm always tinkering with an idea of some kind – generally as a prelude to writing. I like early sci-fi movies, the Old West, cream cheese muffins, theology, and nature-watching. I have eclectic musical taste. My last three iTunes purchases were Lindsay Buckingham, Elvis, Beethoven.
I am the editor of an oil and gas magazine and have edited other magazines, but at Jemully, I do part-time creative work. I like creative challenges and problem-solving.
Kit Mullins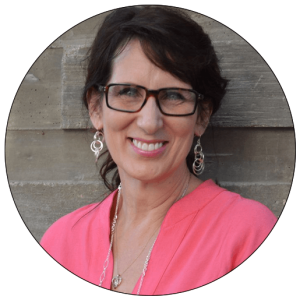 In 2011, the idea of starting Jemully Media came to me as I prepared to leave World Bible School. I had been working for WBS, an international nonprofit ministry that taught Bible correspondence courses,
since 1995.  My role at WBS was to put their courses on the Internet and do their online marketing.  I turned my 16 years of website development and advertising experience into a reservoir of knowledge that would help businesses use the Internet to reach their target audiences and grow their brands.
I grew up in Abilene.  In fact, I have roots in this area that date back to the late 1800's as my great grandparents' families settled in the Merkel area.  In the 70's, I had lots of fun and learned many life lessons playing tennis at Abilene High. Later I went on to raise three lovely daughters in Abilene who now have families of their own (including my 6 grandkids!).  My husband Jesse (who "Jemully" is named for) is a writer and editor. He is currently the editor-in-chief of Permian Basin Oil and Gas Magazine, and formerly (and the founding) editor-in-chief of American Cowboy Magazine.
Through the years I have found that nonprofits and businesses both large and small share at least three goals : 1) to be on the web, 2) reach their target audiences, 3) to stay within their budgets. As the owner of Jemully, I set out to put together a team that would help businesses be able to reach those three goals, and Jemully ties those clients' goals directly to our own values and practices.
The Jemully team is fresh-thinking, creative, and collaborative. Each person has been chosen as part of this team because of his or her specific area of expertise and because of his or her attitude as well. The Jemully team members are happy people who are highly trained in their areas of marketing, design, and web development. They take pride in the work they do, and they celebrate the victories of each client.
At Jemully, we consider ourselves a part of each business we work with- your goals become part of our goals, and your successes become part of our successes. We find ways to celebrate the little victories – like counting your growing numbers of Facebook followers with sticky notes stuck on the back of my office door! These victories give us a few more reasons to run out a buy some more muffins. Stop by sometime and see our Facebook door and join us for a muffin.
Riley Nipper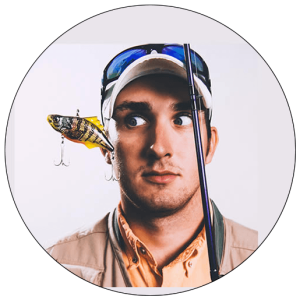 I grew up in San Antonio, but I attended ACU and graduated with a BA in Information Technology. I moved to Dallas after graduation and lived there for a year, but I married my wife Jill in August 2014, and now we live in Abilene.
I enjoy fishing, hunting, camping, kayaking, bowling, web development, collecting hats, and drinking craft beer. I played baseball for 2 years at ACU, but when my grades dropped, I left the team and started the ACU fishing club.
I am the web developer and tech guy for Jemully. I enjoy the challenge of creating websites and fixing bugs. I tend to listen to the Disney Spotify channel during work.
Mary Shifflett

I was born in Abilene, Texas.  After taking a mini "tour de Texas", I finally ended up in Waco, where I met my husband. We will celebrate our first wedding anniversary on November 16, 2014. He is the biggest, most important blessing I've ever been given.
I like to be around people. All my hobbies include being around those I love. I enjoy re-purposing furniture – making something old and ugly look beautiful again. My husband is my favorite hobby: doing anything with him makes it all the better. He dabbles in competitive cook-offs, so his brisket is probably my favorite food! I'm an organizer and love to plan parties. I find satisfaction in watching my friends as they have a great time together! I thirst to wake up every morning and read what wisdom God will whisper to me through His word. I feel everything you do in life is a choice, and I'm choosing to love every second of every minute of the day. When I look back, I want to see happiness and joy, so I fill the now with that very thing.
I recently started a new adventure as an Office Manager for a local real estate company, and I am helping to bring Jemully to the Central Texas area. I love the vision Jemully has: to take creative people with amazing abilities and allow them to use their gifts within a company that has God first. This is a group of people who looks at the humor in life and wants to display it virally, yet has a professionalism that balances the entire company. I've spent many evenings "Rantiving" (RANdom creaTIVe thinkING) with Kit about ways to help Jemully grow. I love talking to people and telling them what a website would do for their business or how social media can get their name out there. It's inspiring to see people's faces during the conversation. I love it most because I feel the Holy Spirit working within us every time we go in as a team. You can't find that in corporate America!
Meredith Whiten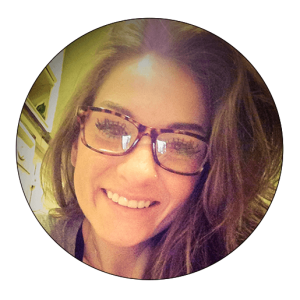 I'm a proud Abilenian, born and raised! However, I flew the coop in 2005 after graduating high school. I ventured out into the big, big world of Oklahoma and started a new journey at Oklahoma Christian University. I always intended to return back to Abilene after college, but lucky me wound up meeting my better half in the great Okie state. Fast forward and I've been in the Oklahoma City area for almost 10 years. Moving back to Abilene is on the horizon, though. I'll make a Texan out of my husband, yet! For now, it's just me, my amazing husband Randall, and our two German Shepherds, Diesel and Kellie, calling Oklahoma City home sweet home.
I eat, breathe and think all things psychology! But between Fruedian slips, you can easily find me dressed in orange and blue – I'm a die hard fan of the Oklahoma City Thunder! I'm also a proud curator of fresh ideas and a diva if I don't have my Diet Coke. I'm a Star Trek junkie, antique store lover, and happiest when the wind is blowing at a brisk and chilly 55 degrees. My puppies and my better half, along with my faith and my family, keep me grounded. And I've never met a dessert I didn't like!
I'm one of those weirdos who can't work with any TV or music on in the background. When I'm not working, though, my playlist sees nothing but variety! Rap, country, pop, jazz, and even show tunes have found their way through my stereo system. I've often said, though, that I'm not a great multi-tasker, so when working or creating, you'll find me somewhere in silence and solitary (just the way I like it). Jemully Media has offered me an immense opportunity into the blogging world and social media marketing. I get lost in current topics for hours on end, never lacking in something fresh to feast my eyes upon and to share with the entrepreneurial world.