The Next Web (TNW) published an article about trends in web design. I like the note the author makes about the difference between a trend and a fad, especially as I talk with clients who may be less inclined to run with a fad, but interested in longevity with their website investment.
So how do you know if your website is up to par with the current trends? Let's check out the
"Some of these trends made their appearance in 2013. That's because trends tend to stick around for a few years while fads are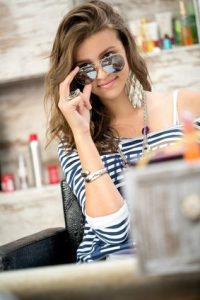 only hot for a very short time. So while 2014 is knocking on the door, let's look ahead and see what kind of new(ish) Web design trends we can look for and be inspired by come the new year." –TNW
Creative typography – not just Arial and Times Roman – personality
Flat design – less shadows – more 2D
Hero areas replacing sliders – impressive imagery
More focus on mobile – responsive designs
More videos/less text
Long scrolling site – well organized with changing images
Simple color schemes – one or two colors
Shorter text on pages (except blog posts) – 250 characters/scannable
Sidebars are going away.
Manipulated imagery – like Instagram – with blurs, layovers, etc.
As I work with clients in Abilene and West Texas, I anticipate a varied response to these trends from our clients. Changes to typography, mobile responsive sites, and simple color schemes will be most easily adopted. There may be less enthusiasm to move to a long scrolling site – the layout is so different from what people are used to seeing. Many clients in our area of Texas still see video production as a complicated process so they shy away from including that in their website plans.
Keeping your website current is crucial to showing your brand is active and alive…. outdated build-and-forget websites can be a death knell when it comes to company image and credibility.  Stay abreast of the trends and send the message that your company is relevant, valuable, and ready to meet your target audience where they are.
#TweetableTakeaway
Many clients in our area of Texas still see video production as a complicated process and shy away from including it in their website plans.